BBC One's Casualty to air special episode to mark NHS 75th
BBC One's Casualty, which is the world's longest running primetime medical drama, is set to air a special episode to mark the 75th anniversary of the NHS.
The episode will highlight the extraordinary teamwork and collaboration that goes on across the medical services every day to save lives. In a break from its traditional format and for the first time in Casualty's 37-year history, the episode will feature commentary from real-life medical professionals.
The episode focuses on the story of Amartya, a motorbike rider who has been involved in a devastating collision with life threatening injuries, and showcases the extraordinary efforts made across the length and breadth of the emergency medical services to save him: from ambulance call handlers, to nurses, paramedics, doctors, helicopter emergency medical service (HEMS) teams, surgeons, and beyond.
Alongside action from Casualty's well-known characters in the emergency department, viewers will see commentary from real-life medical professionals talking about the teamwork, collaboration and investment that is involved every single day to care for each individual patient.
The special episode will air on Saturday 15 July on BBC One and BBC iPlayer.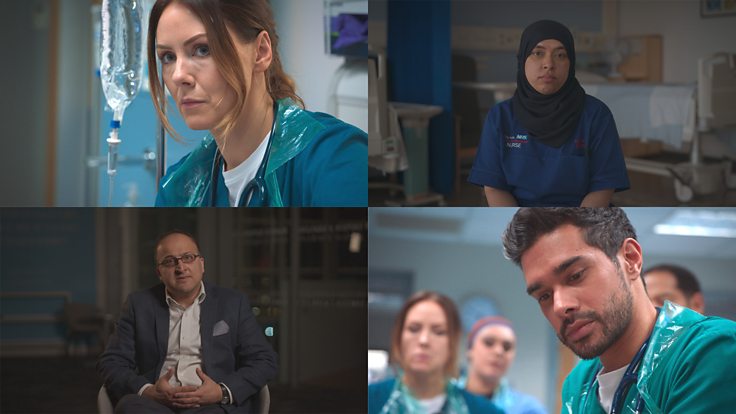 Photo credit: BBC