North Central London Partners in health and care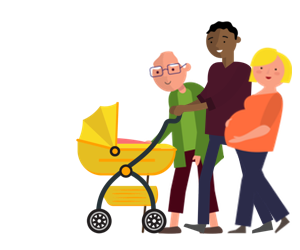 Region: London
Population: 1.6 million
Find out more about North London in health and care including details of its population size, constituent organisations and priorities.
Priorities
Helping people stay healthy and well
Involving local people as partners in health and care
Building health and care services near to where people live
Services people can rely on in an emergency
Planning and delivering the care people need, when they need it, and in the right setting
Supporting people to stay mentally well and to recover from mental ill health and thrive
Helping people and families survive the impact of cancer
Giving mothers-to-be more choice and better support
Giving children and young people the best start in life
Creating a caring and compassionate health and care workforce
Making the best use of buildings owned by partners and making sure they are fit for purpose
Harnessing the power of technology
Balancing the books
Supporting a system-wide response to the COVID-19 pandemic.
View the North Central London partners in health can care plan
Constituent organisations
The following organisations are part of North London Partners in health and care. For individual contact details for these organisations please follow the links below.
Contact North Central London Partners in health and care
ICS lead (Joint ICS Senior Responsible Officer): Rob Hurd
NCL CCG Accountable Officer (Joint ICS SRO): Frances O'Callaghan
NCL CCG Chair and primary care lead: Dr Jo Sauvage
Director of Strategy: Will Huxter
Independent Chair: Mike Cooke
Email: enquiries.NCLics@nhs.net