Allied Health Professionals
Allied Health Professionals (AHPs) are the third largest clinical workforce in the NHS, making a crucial contribution to treating, rehabilitating and improving the lives of patients, and being instrumental in delivering the NHS Long Term Plan.  The AHP family comprises of 14 different professions:
Art Therapists
Orthoptists
Drama Therapists
Osteopaths
Music Therapists
Paramedics
Chiropodists / Podiatrists
Physiotherapists
Dietitians
Prosthetists & Orthotists
Occupational Therapists
Radiographers
Operating Department Practitioners
Speech & Language Therapists
Each month we feature stories from AHPs from across the South East region to provide an insight into their varied work and experience.
AHP in focus: Orthoptist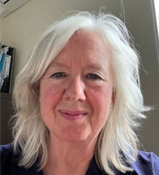 Joy has been the Lead Orthoptist based at the Sussex Eye Hospital Brighton for the past 22 years. As well as Lead Orthoptist she was the Lead Clinical Tutor for Orthoptic undergraduate students attending clinical placements from Liverpool and Sheffield University, handing over that role in 2019, but temporarily covering maternity leave.
Joy is keen to develop care pathways which are multidisciplinary, which improve communication between clinicians/healthcare providers and service users, and which improve the patient's experience of the service.
The Orthoptist's core skills are in diagnosing and treating patients with a wide variety of Ocular motility disorders. The job role of any Orthoptist varies depending on the healthcare setting you are based in, the opportunities to diversify and many have extended roles.
Orthoptists and Neurology services
The Orthoptic team at the Sussex Eye Hospital have always had close links with the Neuro service but our links strengthened when one of the Neurologists with a specialist interest in Neuro–ophthalmology asked to hold their clinics in the Orthoptic department. We gained funding for dedicated Neuro-orthoptic clinics supporting the neurologist helping to investigate, diagnose and manage patients with a wide range of neurological conditions. This has led to a development of joint Neurologist/Orthoptist clinics dedicated to patients with IIH (Idiopathic Intracranial Hypertension)  and Myasthenia Gravis (MG).
MG is an auto immune fatiguing condition which may affect the eyes and vision only, ocular MG, or may have these in combination with general signs. The prevalence in the UK is approximately 15 in 100,000.  Patients can have a variety of problems affecting their vision, double vision being one of the most symptomatic. We can help by using prisms to control the double vision whilst waiting for stability or resolution of the ocular imbalance.
I am the orthoptist responsible for the MG clinics. I review all patients attending the MG clinics prior to them being seen by the neurologist and my role is being developed to monitor 'stable' myasthenic patients. The drive for this is to help with the capacity issues for patient appointments for neurology. The drive was also to develop a service which would enhance the care we provide to our patients.  I also wanted to develop my skills and demonstrate the value an Orthoptist can bring to a multi-disciplinary team and to the management of this cohort of patients. I enjoy being able to see the same patients, being a point of contact for them and helping to enhance their care pathway.
We have had very positive feedback from patients who enjoy the convenience of being seen by the Orthoptist and neurologist in the same care setting, and by the ease of communication between clinicians and patient.
For further info about Orthoptics visit the British and Irish Orthoptic Society (BIOS) website:
For more information about Myasthenia Gravis:
AHPs in focus: Prioritising Mums on Mother's Day
A new integrated service between Physiotherapy and Maternity Services at Frimley Health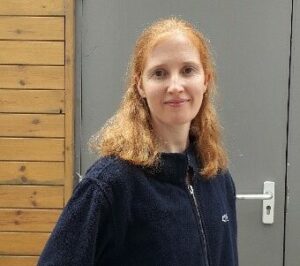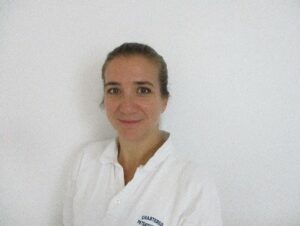 Jenny Sheppard                                                                      Catherine Ross
Jenny Sheppard and Catherine Ross are Advanced Physiotherapy Practitioners (APP) in Pelvic Health at Frimley Health NHS Foundation Trust. They are jointly responsible for the development of the Perinatal Pelvic Health Service (PPHS) within Frimley ICS. Advanced Physiotherapy Practitioners are highly skilled members of the team who provide advanced clinical practice, leadership, education, and research.
Perinatal pelvic health services
The NHS Long Term Plan committed to improve access to postnatal physiotherapy to support women who need it to recover from birth and that all women will have access to multidisciplinary pelvic health clinics and pathways across England by 31 March 2024.
Further, in July 2020, the Independent Medicines and Medical Devices Safety Review recommended that "Conservative measures must be offered to women before surgery. We have heard that specialist pelvic floor physiotherapy cannot match the current demand. The service commissioner should identify gaps in the workforce… A co-ordinated strategy can then be developed to remedy the gap."
Perinatal Pelvic Health Services (PPHS) will lead local delivery of our ambition to improve the prevention, identification, and treatment of 'mild to moderate' pelvic floor dysfunction following birth, and ultimately reduce the number of women living with pelvic floor dysfunction postnatally and in later life.
In England 14 Early Implementer Systems (EIS), including Frimley ICS, have been selected to test and develop this model.
What we hope to achieve
The overarching responsibilities of PPHS are to:
Embed evidence-based practice in antenatal, intrapartum and postnatal care to prevent and mitigate pelvic floor dysfunction resulting from pregnancy and childbirth.
Improve the rate of identification of pelvic floor issues antenatally and postnatally.
Ensure timely access to NICE-recommended treatment for common pelvic health issues antenatally and postnatally.
Our progress so far
We began with MDT and service user engagement in July 2021, including large focus groups, clinical team meetings, training sessions of Midwives, GPs, Consultants, Physiotherapists and Health Visitors.
We have also met with community partners including the leisure sector and ethnic minority groups.
We have begun upskilling maternity team members with virtual training last Autumn & we will now join annual update training.
We have recorded education & exercise patient resource videos for our maternity website to help and advice during pregnancy and the postnatal period, and we are now working on publicising this as well as recording translations into 7 of the Trusts most spoken languages.
We are working closely with maternity services and now have pelvic health physiotherapy associate practitioners in our acute hospital postnatal ward areas.
In addition our community midwifery teams have now introduced a pelvic health risk assessment into their booking, 28 week and day 10 post birth appointments. This pelvic health risk assessment not only identifies women with symptoms of pelvic floor dysfunction, such as urinary or faecal incontinence or prolapse, but also identifies those at risk of pelvic floor dysfunction in the future. Those with 1 or more risk factors identified are invited into a new physio-led pelvic health workshop, to empower women to prevent pelvic floor dysfunction during pregnancy and post birth.
We have developed a new PPHS pathway, providing clear & streamlined access for women in pregnancy and until 12 months post birth. This includes a PPHS landing page, pathway, and referral form within the primary care DXS system to aid decision making.
Our next steps are to evaluate our progress as we launch our postnatal surveys to gain feedback about service users experiences.
AHPs in focus: February 2022 – Operating Department Practitioner (ODP)
History of ODP's and the Profession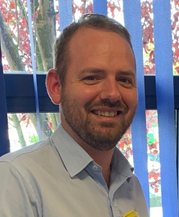 Kris Birney is an Operating Department Practitioner (ODP) and holds the role of Lead Theatre Practitioner for Practice Development and Education, as well as Interim Chair of the Kent and Medway ODP Workforce Working Group. Kris is based at Maidstone and Tunbridge Wells NHS trust, where he is responsible for the practice development, Education and governance of the operating theatres, supporting both students and staff education, and clinical practice to promote safe and compassionate care to our patients.
Understanding the Profession
Operating Department Practitioners are highly skilled members of the team who care for and support patients during their operative procedure. The Operating Department Practitioner works predominantly (but not solely) behind the doors of theatres which is why many people are unaware of the role. Their work consists of providing expert care in the operating departments when patients undergo surgical procedures. This consist of 3 interconnected phases of the patient's journey.
Anaesthetics – supporting and assisting the anaesthetist to provide safe anaesthesia and analgesia during the peri operative journey and responding appropriately and quickly to intraoperative changes.
Scrub – supporting and assisting the surgeons with instrumentation during surgery whilst taking accountability for surgical instruments and additional items that enter the sterile field such as swabs and sutures.
Recovery – overseeing the immediate care of a patient post operatively, maintaining airway support, pain management and observations during the emergence phase of anaesthesia
Alongside these roles ODP's are often part of hospital Cardiac arrest and Trauma Teams, to provide support to anaesthetist for airway management and Intra and Extra Hospital transport of critically unwell patients.
Operating Department Practitioner's, study to degree level and require a good understanding of anatomy and physiology, disease, asepsis and infection control, and surgical safety, alongside the ability to be adaptable and responsive with a wide range of advance medical technology.
All though professional registration with the HCPC was only gained after years of hard work and effort in 2004 and joining the NHS England and Wales AHP family in 2017, the role can trace back its origins in a variety of guises back to the early days of surgery in the 19th Century.
During the last few years with the COVID -19 Pandemic the skills, knowledge and adaptability of the ODP has been truly recognised outside of the operating theatre. It came as no surprise to the profession and those that work most closely with us that ODPs played a significant role in the NHS response to the global pandemic both within and outside of the natural hospital setting. From vaccination centres to being redeployed to critical care units, helping establish the Nightingale Hospitals, or creating additional critical care capacity in operating departments. This has not only fuelled an ambition of some ODPs to routinely expand their practice into critical care but also alerted critical care leaders to the value that ODPs can add to their specialty (CODP 2021).
The limitations and belief of a lack of skills outside of theatres is continuously being diminished as other areas recognised the non-technical, management and leadership skills ODP's gain and develop throughout their career, with more opportunities opening up to act in clinical and operational management roles through out the NHS utilising the adaptivity and problem-solving mentality that is embedded in to the profession.
Opportunities continue to expand with Post graduate education qualifications and advance practice careers
Promoting Patient Safety and Care
At the heart of an ODP is the responsibility we have to look after someone at their most vulnerable, acting as the patients advocate and making sure that everything that the patient needs is available, maintaining their dignity and their wishes and beliefs are respected at all times.
As part of a core team looking after a patient in theatre all staff work to high standards to prevent patient harm in a highly complex and risky area. Many patients may not remember us or even see us during their time in the operating theatre but our skills are integral to their perioperative journey.
Further Information
Further information about the history of ODP's and the Profession can be found at
Unison – ODP Microsite (codp.uk) and https://www.unison.org.uk/content/uploads/2021/11/History-of-CODP-2021.pdf
AHPs in focus: February 2022 – Occupational Therapy and Apprenticeships in Social Care
In this blog, Jane Miller (Occupational Therapist) showcases the vital role of Occupational Therapists (OTs) in Adult Social Care, including the responsibility to support and encourage the next generation of OTs. Jane's student, Maddie Thomson, describes what an apprenticeship placement at Kent County Council has meant to her.
This month the blog is shared by Jane Miller (Occupational Therapist) and Maddie Thomson (Occupational Therapy apprenticeship student), who share their insights of Occupational Therapy in the sphere of Adult Social Care. Jane is Principal Occupational Therapist at Kent County Council and Maddie is a student at the University of Brighton.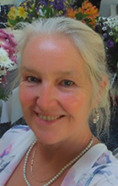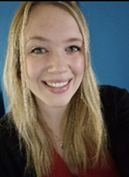 From Left: Jane Miller, Principal OT, KCC and Maddie Thomson OT student, University of Brighton
The role of Principal Occupational Therapist
Occupational Therapists are the only members of the Allied Health Professional family to be employed by local authorities such as Kent County Council, but I am very proud to represent this most valued and significant part of the workforce. I give professional oversight to the Integrated Community Equipment Service (ICES) and digital contracts, ensure high professional standards are maintained in the OT workforce, and generally get involved in all strategic development meetings which take place around current practise, pressures and future ways of working. I also chair a number of County forums (such as moving and handling practise), and I develop, run and mentor the OT apprentice program in Social Care.
We are equally struggling with the current pressures around recruitment and retention of staff and I am delighted to be part of the wider AHP workforce strategy network in South East England to ensure that the voice of Social Care gets heard at more strategic discussions. The role our Occupational Therapists play in Social Care is absolutely critical to promoting people's independence, wellbeing and quality of life, supporting them to be less reliant on ongoing care, and giving them the equipment and adaptations they need to  have more control  and dignity in their lives. This is an essential part of the wider AHP workforce required now and in the future.
Contributing to the workforce of the future
We have recently been engaged with the student expansion program in Kent, creating more opportunities for diverse/leadership and research placements for OT students. We aim to support the ongoing training programs and enhance the future workforce to meet the increasing demands on our services.  I am currently supporting a second year OT student on a leadership placement, which has been a refreshing experience, having not taken students for at least 15 years.
AHP Student Voice
My name is Maddie and I am an Occupational Therapy student with the University of Brighton. I am studying via the apprenticeship route. I am currently undertaking a leadership placement with Kent County Council for my diverse placement.
During the placement I have attended lots of managerial meetings which have been both operational and strategic, and have helped me gain an understanding of the role of OT managers within Social Care. I have also had the opportunity to gain some clinical experience. I have found this blended approach useful because it has helped me to see how decisions are made and how they affect those working on the front line. Therefore, I have been able to gain a different perspective and experience to the conventional, client facing placement. It has also helped me feel more empathetic towards managers as it has shown me how difficult it can be to make decisions which affect the workforce. Overall, I am finding my placement with Kent County Council to be a very valuable experience in which I am learning lots.
National Apprenticeship Week
OT Apprenticeship placements take place in many different provider settings, with Adult Social Care making an important contribution. National Apprenticeship week runs this year from 7-11 February. For further information see  National Apprenticeship Week 2022 – RCOT and National Apprenticeship Week 2022 – GOV.UK (www.gov.uk)
There are also a variety of Allied Health Professions apprenticeships available in the South East within NHS providers, recognising the valuable contribution of apprenticeships as part of the NHS workforce and the system's capacity to grow our own to continue to support our patients. To find out more about AHP apprenticeships see https://haso.skillsforhealth.org.uk/?s=ahp&type=site
AHPs in focus: January 2022 – Back to school – Teaching health and education staff Makaton to help children thrive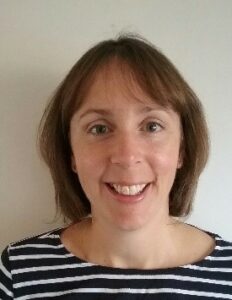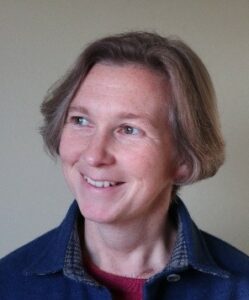 In this blog, Anna Nisbet and Kathryn Martin share their insights on the role of AHPs supporting children to successfully communicate using Makaton, showcasing the meaningful impact of Speech and Language Therapy on children and young people's therapy outcomes and quality of life.
Anna Nisbet and Kathryn Martin are both Paediatric Speech and Language Therapists and hold the role of Clinical Leads for Augmentative and Alternative Communication (AAC).  Anna is based in the West Locality of Kent Community Health NHS Foundation Trust (KCHFT) and Kathryn in the East.  They work alongside families and educational settings, supporting children to successfully communicate when there is very limited or no spoken language.  Anna and Kathryn are registered Makaton tutors.
What is Makaton? 
It has been great to see the use of signs in the limelight with Rose Ayling-Ellis winning Strictly Come Dancing in 2021.  Rose uses British Sign Language (BSL), which is a language in its own right.  Many Makaton signs are taken from BSL but are used alongside spoken language and generally only the key words within sentences are signed.  The Makaton programme also recognises the importance of symbols in its programme.  The use of Makaton has many benefits including giving individuals a means to communicate and supports understanding.  Makaton is often used to support the communication of people with learning difficulties.
The role of the Speech and Language Therapist
We are Makaton advocates and offer opportunities for informal and formal training.  For example, offering bespoke training for Occupational Therapists and Physiotherapists.  We have also worked with Anna Weinel, Speech and Language Therapist with the Adult Learning Disability Team, to offer Makaton Taster sessions to, for example, the dental service and KCHFT reception staff.  In partnership with the Kent and Medway Communication and Assistive Technology Team (KM CAT), we are filming an online session that will be going onto KCHFT's The Pod (Augmentative and Alternative Communication (AAC) | Kent Community Health NHS Foundation Trust (kentcht.nhs.uk)) where a set of core Makaton signs will be taught.
Makaton Friendly is a partnership program between the Makaton charity and different sectors of the community such as libraries, GP surgeries, small businesses and schools to make organisations and community spaces more accessible to Makaton users.  Prior to the pandemic, Canterbury was aiming to become the first Makaton Friendly City.  As part of this, KCHFT is working towards becoming a Makaton Friendly Trust.
What we do
We know that if you are learning a new language then you are going to be much more successful if you can learn and practice your emerging skills with at least one other person and even better, if you can go to a country that speaks that language and immerse yourself in it.  The same is true with Makaton.  Consequently, much of our focus is on how we can support others so that when a child is having a snack at nursery, reading a story at home or walking into a health clinic reception then there is someone who 'speaks their language'.  Someone who is providing additional visual information and slowing down their speech.
The patient's voice
We know how valued Makaton training is with positive feedback around how it can be used to help others as well as being fun.  We also see a look of delight on some of our children faces when they realise you are using Makaton with them and ultimately leads to a far more successful communication exchange.  By using Makaton, we are increasing a child's ability to be included in the world around them.
Want to know more?
Don't be afraid to give Makaton a go!   Even just using a small selection of Makaton signs and natural gestures (e.g. a wave for hello/bye) can make a huge difference to your interaction with people with whom there is a communication barrier. You can find out more about Makaton at the following websites:
Please feel free to get in touch with Anna and Kathryn via kentchft.ctprofessionalleads@nhs.net
AHPs in focus: December 2021 – Dietetics in Oncology 

In this blog, Mhairi Donald shares her insights as an AHP supporting patients along their cancer journey. She showcases the Sussex Cancer Centre foodbank initiative, which she instigated to support people affected by cancer during the Covid pandemic, as well as the cookery skills workshops and specialist cookbooks she has developed.
Mhairi has been a Consultant Oncology Dietitian at the Sussex Cancer Centre for the last 13 years, providing expert face to face and telehealth dietetic support for people affected by cancer from diagnosis, prehabilitation and treatment through to survivorship and palliative care.
She is passionate about, and dedicated to, the provision of dietary advice, nutrition counselling and the treatment of the nutritional impact symptoms. Nutritional status plays a significant role in supporting the efficacy of cancer treatment and quality of life throughout the cancer journey.
Mhairi Donald, Consultant Oncology Dietitian
Supporting patients through the COVID pandemic – the Foodbank initiative
The conditions for cancer patients during the lockdown were challenging and those having treatment were regarded as clinically extremely vulnerable and were told to strictly shield, with many of them only leaving their house for treatment. During this time some patients found getting any and the right food very challenging. Treatment for cancer can change a person's appetite, the taste of food and even the texture, so finding the right food can be difficult.  In addition, reduced support from friends and family who were unable to deliver shopping, cook and eat together resulted in food insecurity for many patients managing cancer. Other patients found themselves in food poverty unable to work because of their illness or because of reduced household income as family members were furloughed or lost their jobs. With the support of Macmillan, I lead a Foodbank initiative to support patients coming to the Sussex Cancer centre for treatment. I collaborated with FareShare and a local support group Brighton Together to provide  food supplies, fresh and non-perishable from the repurposed café area of the centre. At the height of the pandemic, I offered over 75 different kinds of foods and to date I have provided over 1500 food packages and recipes, often personalised to meet the patient's specific dietary needs and home circumstances. One patient having treatment for ovarian cancer said "It has been a tremendous relief to receive good, helpful, essential food from Mhairi's stock. It is a lifeline for patients like myself who are going through chemotherapy. It has been like a great weight being lifted off my shoulders" another said "Such a big help in hard times. The foodbank was great. I've lost hardly any weight!"
So successful, the Foodbank initiative has now become a permanent feature of our cafe at the Macmillan centre and continues to provide parcels to any of our patients who need them.
Cookery Skills Workshops launch
I believe that providing practical tools for patients and their families is a key component to support changing nutritional and dietary behaviours. In collaboration with our Eat Well Be Well manager, I launched the cookery skills workshops. Using healthy recipes and fresh ingredients, the workshops give people the skills and confidence to cook healthy and nourishing meals and snacks. Paused during COVID, workshops resumed in September 2021 and feedback has been even more positive because of the interaction and sharing of experiences which so many patients missed during the COVID period. One patient summed up her experiences –"it was such a lovely event to attend and I've learned a lot, plus gained confidence in an area I really lacked it."
Across December, I have been running a Christmas edition workshop– creating alternatives to traditional Christmas recipes so people affected by cancer can enjoy food over the festive period.
My cookbooks for people affected by cancer
My dedication to create bespoke and practical solutions for people having trouble eating, led to publication of my cookbooks; "Every Mouthful Counts" and "Whizz it up" and a new cookbook, currently in publication, designed for patients with advanced cancers – "Don't ask me what I'm eating". The books are designed to provide information on how cancer and its treatment can affect what people are able to eat and give practical tips on dealing with the side effects. Now in their third edition they are available to buy via the Sussex Cancer website www.sussexcancerfund.co.uk .
National and professional impacts
I am a longstanding and active committee member of the British Dietetic Association Oncology Specialist Group and collaborate with Nutrition and Diet Resources UK (NDR-UK) to develop resources to support cancer patients including a series of booklets on oncology and palliative care. During lockdown we continued our work, meeting virtually to create the latest booklet in the series – "How do I have a Nourishing Plant based Diet?" providing information on how to safely follow a plant-based diet throughout the cancer journey. All leaflets are available via the NDR-UK website www.ndr-uk.org
Mentoring the next generation of dietitians
Because good nutrition in oncology can help treatment efficacy and quality of life it's important to support the next generation of specialised oncology dietitians. While face to face teaching and sharing of knowledge and experience has been challenging during lockdown, as part of my involvement with the oncology specialist group of the British Dietetic Association, we developed a course on Nutrition and Cancer for new dietitians or for those with an interest in cancer. This has since been adapted to run online. This tier 1 course is on-going and any dietitians who would like to learn more about nutrition and cancer can sign up!
AHPs in focus: November 2021 – Long Covid
In this blog, Emma Tucker and Karen West share their insights on the role of AHPs supporting patients with Long Covid, showcasing their contribution to Covid rehabilitation and the positive patient outcomes achieved by meaningful collaboration across Allied Health Professionals (AHPs) in Oxfordshire and Hampshire.
What is Long Covid?
Long Covid describes the presence of on going symptoms from an acute episode of Covid for more than 12 weeks. The World health Organisation published this definition in October 2021 following a Delphi paper consulting both patients and clinicians involved in care.
"Post COVID-19 condition occurs in individuals with a history of probable or confirmed SARSCoV-2 infection, usually 3 months from the onset of COVID-19 with symptoms that last for at least 2 months and cannot be explained by an alternative diagnosis. Common symptoms include fatigue, shortness of breath, cognitive dysfunction but also others* and generally have an impact on everyday functioning. Symptoms may be new onset following initial recovery from an acute COVID-19 episode or persist from the initial illness. Symptoms may also fluctuate or relapse over time."
World Health Organisation 6 October 2021
NHS England funding was provided nationally to enable the establishment of Post Covid assessment clinics in December 2020 with further funding agreed in June 2021 for rehabilitation pathways. In Oxfordshire we identified the need to codesign existing services for the potential influx in patients requiring rehabilitation within the community setting.
What we thought would happen
Emma: We were asked to 'think outside the box' and develop already existing services and enable collaboration to provide a Post Covid Rehabilitation Service. I imagined I would be utilising previous skills of managing a large Pulmonary Rehabilitation Service and experience of the acute intensive care unit setting and outreach care to provide a seamless community based rehabilitation programme for patients discharged from hospital with ongoing rehabilitation and respiratory needs.
Karen: I expressed an interest in a post developing services for Long Covid in December 2020 following allocation of funds from NHS England. Within four weeks we had established the pathway and the first patients had been referred. I identified that I needed to develop my skills in fatigue management and refresh my respiratory skills after many years of working in a generalist community role.
What is actually happening
Although specialist respiratory knowledge forms a small part of what we are offering the services have evolved to offer so much more. AHP's have an inner drive to meet demand and expectations and we did just that. Physiotherapists, Occupational Therapists with specialism in ME and chronic fatigue syndrome, Speech and Language Therapy, Dieticians, Psychological Therapies Service (IAPT) colleagues have all collaborated to deliver a personalised approach to managing the ever-growing list of symptoms of Long Covid. We have refined our skills in the management of fatigue, breathing pattern and autonomic disorders.  Services are being delivered in clinics, homes, via digital means, workshops, 1:1 sessions, group work and regular multidisciplinary team meetings to discuss ongoing cases and problem solve together.
The AHP voice
The AHP voice has never been stronger. Long Covid has enabled a platform for many AHP's experiencing Long Covid themselves, the ability to enhance and develop research, promote guidance, enabling an integrated and collaborative approach to managing this new phenomenon.
Our patients' voice
Watch this eight-minute mini-documentary about the Oxfordshire Long Covid Service, run jointly by OUH and Oxford Health NHS Foundation Trust. The film features specialists from the two trusts, as well as a patient who has benefited from the service:

Emma Tucker is a Physiotherapist and post Covid Rehabilitation Coordinator for Oxford Health NHS Foundation Trust. She has 20 years experience working in long term respiratory conditions, particularly COPD management and Pulmonary Rehabilitation. Emma has previously spent 5 years working within the intensive care and post ICU follow up and rehabilitation environment. Her current role is across the Post Covid assessment service and leading and coordinating the rehabilitation pathway – an evolving role with the need to change and adapt daily.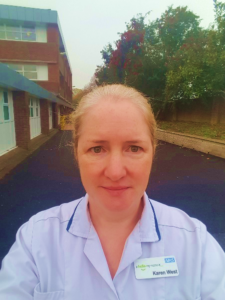 Karen West is a Physiotherapist and Lead AHP for Long Covid in South East Hampshire, working closely with colleagues from Southern Health Foundation Trust and the Hampshire and Isle of Wight Integrated Care Service.
Introducing three new AHP Clinical Fellows at NHS England and NHS Improvement South East
This year NHS England and NHS Improvement, in partnership with the Faculty of Medical Leadership and Management (FMLM), launched the inaugural NHS Regional Fellow Scheme. For the first time this allowed aspiring AHP leaders to join their medical, dentistry and pharmaceutical colleagues in experiencing system leadership, transformation and service improvement as part of a one-year secondment, based within NHS regional teams across England.
In the South East region, three of the five successful candidates are AHPs: Pilar Bustamante, Kenny (Kehinde) Yinka-Adebisi and Zoe Rothery.  All three Clinical Fellows are working with Sara Bolton (South East Regional Chief AHP) whose knowledge and expertise will support them to develop strategic understanding of the health system and advance their leadership skills, whilst they engage in a range of developmental and educational activities, managed by FMLM.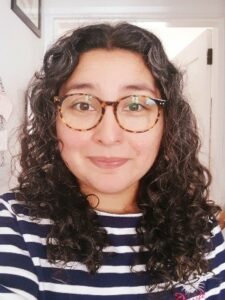 Pilar Bustamante   
Pilar is Clinical Lead Physiotherapist in Learning Disabilities and Physiotherapy Professional Lead for adult services at Kent Community Health NHS Foundation Trust. Her focus during this secondment will be supporting the work towards MSK and Elective recovery as well as helping embed AHP leadership within the South East region.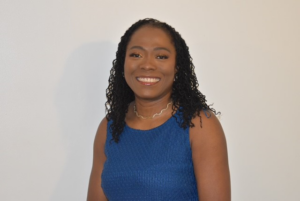 Kehinde Yinka-Adebisi
Kenny is an Advanced Physiotherapy Practitioner and Independent Prescriber in Orthopaedics, also at Kent Community Health NHS Foundation Trust. Her project during the secondment will be supporting the work towards Pulmonary Rehabilitation (PR) service delivery, establishing network for PR and accreditation of PR services in South East region.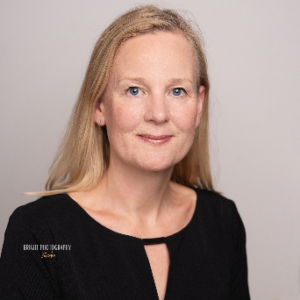 Zoe Rothery
Zoe works as a Specialist Neurological Physiotherapist at Sussex Rehabilitation Centre, part of University Hospitals Sussex NHS Foundation Trust. Her project focus will be community rehabilitation services recovery and transformation.