Allied Health Professionals
Allied Health Professionals (AHPs) are the third largest clinical workforce in the NHS, making a crucial contribution to treating, rehabilitating and improving the lives of patients, and being instrumental in delivering the NHS Long Term Plan. The AHP family comprises of 14 different professions:
Art therapists
Orthoptists
Drama therapists
Osteopaths
Music therapists
Paramedics
Chiropodists/podiatrists
Physiotherapists
Dietitians
Prosthetists and orthotists
Occupational therapists
Radiographers
Operating department practitioners
Speech and language therapists
Each month we feature stories from AHPs from across the South East region to provide an insight into their varied work and experience.
AHPs in focus…. April:  My year so far on the NHS Regional Clinical Leadership Fellow Scheme – Rachel Bracegirdle
Fellowships are a great opportunity to enhance skills and experience, to develop ourselves as professionals.  There are several fellowships which are available to Allied Health Professionals (AHPs).  I began mine, which is a collaboration between NHS England and the Faculty of Medical Leadership and Management (FMLM) in September 2022 and wanted to share some of my experiences.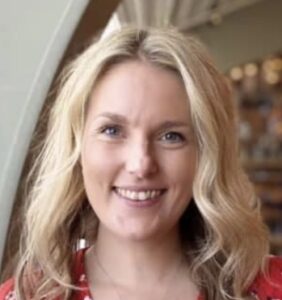 For my fellowship, I have been based with the South East Clinical Senate Team.  Clinical Senates are independent advisory bodies bringing together multi-disciplinary expertise and experience to provide impartial guidance to systems planning major service changes, these can be large multi-service reviews or single service patient pathway transformations.  The aim is to ensure the best decisions are made about the health and care outcomes for their local populations.
During my fellowship, I have been leading on projects on sustainability and health inequalities, both from a service reconfiguration perspective.  Given it is Greener AHP week (Monday 17 April to – Monday 24 April) it seems timely to discuss the first project I have been working on in greater depth, which is a report on 'Embedding healthcare sustainability into major service change.'  The aim of the report is to provide guidance to help both systems and review panels to ensure sustainability is embedded into service change proposals from the outset and to demonstrate 'what good looks like' for us as a Clinical Senate.  Both service providers and commissioners have a responsibility to deliver sustainable healthcare systems, ensuring the provision of high-quality care now and in the future.  As part of the project, I have engaged with a range of stakeholders including the Regional and National Greener NHS teams and the Centre for Sustainable Healthcare charity.
The climate crisis is a health crisis.  Climate change threatens human health and wellbeing through its impact on weather, ecosystems, and human systems and we are seeing first hand its devastating impact. Climate change disproportionately effects the most vulnerable and disadvantaged, widening the health inequalities which already exist in society.  As the largest employer in the UK, the NHS is responsible for approximately 4-5% of all UK environmental emissions.  In 2020, the NHS launched its campaign for a 'For a Greener NHS' and became the first healthcare system in the world to commit to delivering net zero carbon healthcare.  The ambitious but achievable targets set out within the 'Delivering a net zero NHS'2 report are to achieve net zero by 2040 for the emissions the NHS can control directly and achieve net zero by 2045 for the emissions the NHS can influence.  If the NHS is to achieve its net zero commitments, it is essential sustainability is embedded within service change proposals.  This involves reviewing whether services' model' of care promote sustainable healthcare, which may include considering if there is a focus on disease prevention, personalised care, minimising unnecessary interventions and prescriptions, utilising digital technologies, and encouraging care closer to home, all of which are factors AHPs can consider within their services.  Focusing on sustainable models of care and resource use, as well as ensuring the AHP workforce has a good understanding of the NHS net zero agenda are the ambitions for environmental sustainability set out in the AHP Strategy for England.
The AHP Strategy for England recognises an urgent collective action from all AHPs is needed for the NHS to achieve net zero.  The Greener AHP hub provides examples of good practice and suggestions for how AHPs can contribute to improving the environmental sustainability of healthcare.  The Greener AHP week is a great opportunity to raise awareness of the links between health and climate change and network with one another to share work and learn what it means to be a more environmentally sustainable AHP and I for one will be looking forward to seeing all the activity through the hashtag #GreenerAHP.
AHPs in focus…. October
AHP International Recruitment Programme
Kehinde (also known as Kenny) Yinka-Adebisi is the newly appointed International Recruitment Lead
Allied Health Profession (AHP) for NHS England South East region. She qualified as a physiotherapist in Nigeria in 1995. She has a lived experience as an international recruit, beginning her career in the NHS in 2002 as a senior Physiotherapist. In 2009 she started working as an Advanced Physiotherapy Practitioner in community orthopaedics at Kent Community Health NHS Foundation Trust and is also an independent prescriber. She is part of the NHSE SE Regional workforce team who will lead on the regional delivery of the International Recruitment Programme for AHPs.
The 14 allied health professions (AHPs) form the third largest clinical workforce in the NHS, working across all health and care settings including social care, education and housing services. The breadth of skills and their reach across people's lives and organisations make them ideally placed to lead and support care across many sectors. Internationally recruited AHPs have always been part of the workforce in health and care sectors and they have contributed immensely to patient care and health care development in the United Kingdom.
The International Recruitment Programme for AHPs is part of the drive to reduce critical vacancies in response to the NHS Long Term Plan. We are the NHS: People Plan for 2020/2021  empowers organisations to actively recruit overseas and acknowledges the need to ethically increase the number of international recruits at pace and scale.
In the last few years, the government has given funds to support the recruitment of internationally trained (IT) nursing and midwives. Similar funding has been given recently to support the recruitment of IT AHPs. The health and care organisations received funding to support recruitment of four IT allied health professionals after successful bidding. The four professions are occupational therapist, diagnostics radiographers, paramedics and podiatrist. They have the highest vacancies among the 14 AHPs. Some organisations have started their process of recruitment and onboarding. Most of the organisations already have experience in recruiting international nurses and will be applying the knowledge and skill to support the recruitment of international AHPs.
The IR Lead AHP in NHSE SE works collaboratively alongside trust and ICS international recruitment leads, the NHSE National Team and Health Education England colleagues, along with recruitment agencies to deliver the ongoing and ambitious programme of international recruitment.
Collaborative approaches to AHP international recruitment.
There is significant value in collaboratively approaching AHP international recruitment, whether inter-departmentally within an organisation or across organisations or regions. Advantages include the economies of scale associated with a combined and coordinated approach; sharing of organisational learning and training support to cohorts; and significant pastoral benefits to new recruits arriving in cohorts.
It removes internal competition for overseas recruitment, enables those new to international recruitment to learn from the challenges and solutions from others, and streamlines resources and processes required for international recruitment.
In the south East region, there are organisations working alone and others collaboratively, recruiting IT AHPs.
What do current staff and employers need to be aware of:
Overseas, staff make a significant contribution to the care of patients in the health and care sectors. The system benefits greatly from their expertise and the new knowledge and skills they bring. In return, they must have access to support and development opportunities to enable them to progress in their careers within the NHS or other health and care sectors.
It is important to think about clear and transparent career progression pathways from day one, as many IT staff will join the NHS with a wealth of experience from their home countries.
To be successful at attracting and retaining staff from overseas you will need to form a comprehensive plan for induction, pastoral and professional support.
The international recruitment tool kit for employers  and  AHPs Quick guide to international recruitment have been developed for colleagues involved in leading and delivering international recruitment in the health and care sector . It aims to encourage and enable good practices and processes for the recruitment of all occupational groups.
Useful links and resources
Pulmonary Rehab Services achieves national accreditation
By Kate Savage, Clinical Lead Physiotherapist, Pulmonary Rehabilitation Service, Kent Community NHS FT
Pulmonary Rehabilitation Accreditation: highs and lows, the journey
The journey for Kent Community Health NHS Foundation Trust's Pulmonary Rehabilitation (PR) Team started in November 2019, when we signed up for the KSS AHSN group application for The Royal College of Physicians' Pulmonary Rehabilitation Service Accreditation Scheme (PRSAS).
The first meeting with Professor Sally Singh (PRSAS Clinical Lead) certainly brought home how much work there was to do for this project. The team started with great enthusiasm, but then Covid hit; we were temporarily moved to support other services and the whole project came to a grinding halt. When we returned to PR in Autumn 2020, the key aim for the service was for the resumption of care for our patients, so focus moved away from accreditation and towards rebuilding the service.
We gradually started to bring our focus back to accreditation in spring 2021, once we felt we were on a slightly even keel. Then came the daunting task of sharing out responsibilities and completing the tasks assigned, while also maintaining the service, with increasing numbers of patients with long Covid.
To collect together the required evidence to demonstrate adherence to the guidelines needed a significant multi-departmental approach with support from corporate services such as Patient Experience, Health and Safety, Research and Quality Improvement. Senior management support was also sought early on in the process alongside help from our other clinical teams within the trust. Without these teams, services and management support, accreditation submission would have been unthinkable.
We finally hit the 'submit evidence' button in November 2021 and felt a sigh of relief. That was, however, quickly followed by perhaps the most time pressured part of the process! The accreditor's feedback gave us just two weeks to answer their questions and fill any gaps in the evidence identified, which was a very short turn around.
Our site visit came in February 2022 where, fortunately, the accreditors were extremely impressed by the service.  One of the high points of the feedback was the outstanding positive comments received by the lay assessor from our patients. However, to gain accreditation, we had to demonstrate that we were providing a twice-weekly service, as opposed to the hybrid approach we had at the time with plans to return to traditional twice weekly set up for the near future.
We went from elation from the positive feedback received to the low of realising we were so close to passing the mark, but not quite. We then picked ourselves up and quickly returned to twice weekly face-to-face PR and resubmitted for accreditation in May 2022.
Unfortunately, a delay at the accreditation end meant we did not hear the final result until August 2022, when we finally received the email – we had successfully gained accreditation status!
To finally get the service across the finishing line was such a relief and a huge achievement for everyone. The accreditation process has demonstrated that our service does a fantastic job for our patients and that we can pull together as a team to get a large project such as accreditation completed. We feel in a much stronger position for future accreditation checks, as we now have a much better understanding of the processes and have the procedures in place to demonstrate high level patient care.
---
AHPs in focus…. August
Our Fellowship Journey: Time, teamwork, tribulation and triumph
By Debbie Wilson, Sarah Foster, Rachel McMinnis and Dr. Sarah Elliott – Clinical Education Improvement Fellows 2021-2022 in Conjunction with Health Education England South East, Canterbury Christchurch University, Florence Nightingale Foundation and the Council of Deans of Health
"Our year"- time to breathe, think, innovate
Should I apply for a fellowship? Why not?! What a privilege it would be to be able to take a deep dive into the improvement, innovation and implementation space. We had no idea of the effects of stepping away from our usual work, and how these would grow over time.
We moved from the familiarity of busy, structured workplaces, into an unknown space that we didn't recognise at first. However, we found joy in accepting the freedom and space, and discovering that we needed to stop, learn and innovate. The impact has felt profound.
The ebb and flow of life in the fellowship has pulled differently on our energy. Time to think has led to "eureka" moments. Time spent listening and thinking has often led to us falling into rabbit holes of interest or opening an Alice in Wonderland door of growth and possibility.
Each of us arrived with our own values, beliefs and behaviours, our passions and areas of interest. Over time, we started to see how those passions largely aligned and we had a shared purpose When, at times, they conflicted, we each questioned our aims and our intended outputs.
The biggest surprise has been the permission to spend our time in this way, but also the enormity and power of networking. We have had interest and engagement from an incredible array of key stakeholders and have substantially increased our media presence.
The pace and rhythm of our projects has certainly not been linear, and we have needed, embraced, and appreciated the breadth of academic and personal development support. Fellowship has brought deep gratitude and new savviness!
The energy of "us"- our shared purpose
We sought support from each other on our journey. In addition to the Florence Nightingale Foundation (FNF) cohort of fellows and scholars, with whom we were going through the shared experience of FNF leadership programme, we also formed our own little team of four fellows.
Through mutual support and encouragement, we made us "us", the four musketeers – all for one, and one for all. We formed a WhatsApp group, and put regular virtual team meetings in our diaries, along with impromptu conversations, as and when the need arose. After a while, we arranged a team "away day", which we then decided we'd like to make a regular feature, if we could. We started talking about, and planning, our "team legacy". It all began to feel very different from how it had at the start.
We also needed to look beyond our little group, and to make connections, locally, regionally and nationally, but where should we start? We contacted people at Health Education England, NHS England and Improvement, our own professional bodies and, where they were established, our local AHP Faculties. We have been proactive in introducing ourselves, and supportive in introducing each other. In addition to formal introductions from others, we have shared contacts within our little team, introducing each other and ourselves to anyone who might prove useful. One connection often led to another, and ultimately to many more.
Supporting each other and working as a team, as well as individually, has been a key part of making this year a success, for our projects, for us individually, and for "Team Fellows".
They said there would be serendipity. Caution: rollercoaster ahead!
One piece of advice we were given right at the start was to look for serendipity… but what did this really mean?  We were soon to find out, and now we are halfway through our year, we completely get that incredible piece of advice!  We've had to move away from the black and white, and from tightly controlling each step of our project work, and instead we have really embraced the grey. In doing so, we have had many serendipitous moments, and have seized upon new and unexpected opportunities, connections and pieces of information as they arose.
Through networking, we are discovering new experiences and new doors are opening. We have been given permission to think outside the box, discover new methods of working, use creative methodologies, and have conversations that have taken us right across the world (virtually) and into spaces far beyond the therapy places in which we had been comfortably settled for so long.
We've had things come up that we could so easily have ignored, but instead we listened and questioned with curiosity, to gain a deeper understanding, and let it shape new directions of travel within each of our projects, reflecting the insight being gained.  It's been a period of internal transformation in our approach, which has seen us dealing with challenges and uncertainty, and a time in which we have all experienced significant personal growth.
Reflecting on our journey so far, we've all had our struggles with guilt, having stepped away from our clinical roles during a pandemic, and with identifying where we belong, leaving our usual teams and forming new ones. We have all had to deal with imposter syndrome, questioning if we really belong in that high level strategic meeting. We have found ourselves homeless, having lost our offices or desk spaces and now suddenly working from home.  Yet on the flip-side, we are really proud of how we found our "brave", stepping up, embracing the challenges and opportunities, and truly becoming agents of change. We can see the impact our work is already having!
We've changed, and we've also, through our work, started seeing change in others, as they, too, question the assumptions so often made. We are seeing the early growth from seeds we've planted.  The Clinical Education Improvement Fellowships are new for us all, and together, along with HEE, CCCU, and our ICSs and local healthcare trusts, we are all learning together and sharing this incredible journey.
The end of the ride? Definitely not! There's a whole world to explore
Yes, it's been a rollercoaster ride, and sometimes we have screamed to get off, whilst at other times we have whooped with excitement: Would we do it again, or recommend others to do the same? Yes, definitely! This experience has changed us all – and for the better. Going backwards is not an option. We yearn for more excitement and opportunities.
We have grown, professionally and personally, and are now seeking our next challenge. For some, it will be a new job:, and for others, perhaps,  postgraduate studies. The seeds we have planted will continue to grow, and will blossom long after we have published our academic papers, presented at conferences, and produced our final reports.
The communities of practice will continue; our recommendations may be implemented; and we can conclude our fellowships knowing that we will have made a difference to AHP practice education.  However, we have to acknowledge all those involved: those who believed in us, those who supported us, those who offered words of wisdom or a listening ear. You don't climb mountains without a team. You don't climb mountains without being fit. You don't climb mountains without being prepared, and you don't climb mountains without balancing the risks and rewards. Only if you have been in the deepest valley can you ever know how magnificent it is to be on the highest mountain. We have conquered the mountains, and we have conquered ourselves. However, there are many more mountains still out there to climb…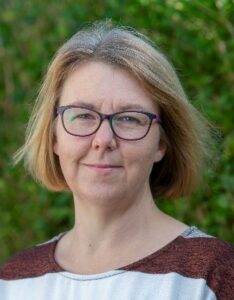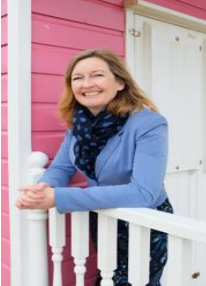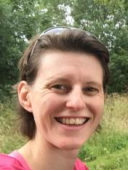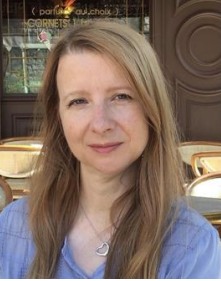 Left to right: Dr Sarah Elliot, Deborah Wilson, Rachel McMinnis, Sarah Foster
---
AHPs in focus… July 2022
Arts Therapies in the Older Peoples Inpatient Psychological Services Team at Kent and Medway NHS and Social Care Partnership Trust
In this blog, we showcase the work carried out by Music Therapy, Dramatherapy and Art Therapy in Mental Health Services in Kent and Medway. Read more to learn about the skillful variety of professionals working together to support older people in inpatient settings as part of a psychological services team and how the Allied Health Professionals in Arts Therapies play a crucial role in supporting, engaging and empowering adults in mental health services.
What are Arts Therapies?
Creative expression plays an important role in our development and in many cases has been found to assist in the recovery of mental distress.  Arts therapies employ creative arts in a therapeutic setting with a trained therapist, with the aim of encouraging individuals to draw on their inner creative resources and express their feelings without necessarily using words.
Arts therapists in the UK complete an approved University training course at MA level.  Art Therapy, Music Therapy and Dramatherapy are regulated by the Health and Care Professions Council (HCPC).
The arts therapies work with diverse populations who are experiencing physical, emotional, social, cognitive, neurological and mental health difficulties that impact on functioning, development and quality of life in a range of settings including:
NHS
Private health sector
Services for children, adolescents and older people
Schools – special Education & mainstream
Social services
Local education authorities
Hospices
The prison service
Charities
Arts Therapies within the Older Peoples Inpatient services at KMPT
Kent and Medway NHS and Social Care Partnership Trust (KMPT) has six older adult inpatient units across different locations in Kent.  These facilities provide assessment and treatment of acute mental health illnesses for persons 65 years and over.  The units include both male and female beds for people with organic as well as functional diagnoses. This may include dementia, depression, schizophrenia, anxiety, trauma, and complex emotional difficulties. There are a range of mental health professionals working on the wards including, Nurses, Health Care Assistants, Occupational Therapists, Physiotherapists, Clinical Psychologists, Psychiatrists and Arts Therapists.
There are currently five Arts Therapists working within these multi-disciplinary inpatient teams: three Music Therapists and two Dramatherapists. They are part of the wider Older Peoples Psychological Services team at KMPT.
Introducing Iain Spink: Acting Arts Therapies Lead – Older Peoples Inpatients (OP)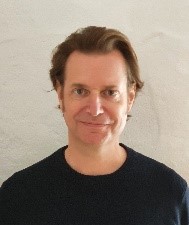 "I have been employed as a music therapist at KMPT since 2008 and from April 2022 in the role of Acting Arts Therapies Lead for the OP Inpatients Art Therapies team.  Over the last year I have also enjoyed secondment roles within the Kent and Medway AHP Faculty – AHP Student Placement Expansion Facilitator and AHP Faculty Lead.  Achievements included an increase in Arts Therapies student placements within the region and also the formation of the South East Arts Therapies Network Group in October 2021, which I currently Chair.
The team of arts therapists within the Older Peoples Care Group provide input across all of KMPT's older peoples inpatient wards across Kent and Medway. In addition to arts therapies interventions, members of our team also contribute to staff training, reflective practice and CISM debriefs (Critical Incident Stress Management). We are part of a wider arts therapies team at KMPT that also work in services including: the Acute Mental Health Care Group (younger aged adults (18 – 64 years); Community Recovery Care Group; Forensic and Specialist Care Group. Colleagues in the KMPT wide team have also contributed to recent HEE AHP initiatives including the Step to Work programme and Springpod."
Alongside our regular work, delivering arts therapy interventions on the wards, we often get involved in additional projects including evaluations and clinical audits, some of which are featured here."
Art Therapy
During 2021 – 2022 we had three Art Therapy students on placement within the Older Peoples Inpatient Team at KMPT. They worked across a total of five different hospital wards, some of which had not previously experienced art therapy intervention and it has been a valuable experience for the students, staff and patients.
Introducing Sophie Cachia: Art Therapist in training: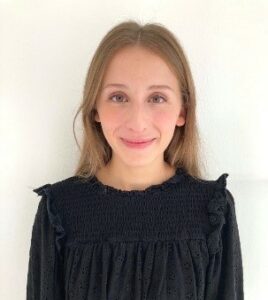 "My name is Sophie Cachia and I am an Art Psychotherapy student with the University of Roehampton. I have been on placement within NHS older adult mental health inpatient services for KMPT from September 2021 to July 2022, for two days per week. I provide both group and individual art psychotherapy sessions for people that may find talking therapies less accessible. Engaging in the additional language of artmaking can enable people to process material that can be difficult to put into words. I work within a multidisciplinary team to support the needs of patients on the wards, including doctors, health care assistants, creative therapists, nurses and occupational therapists."
Want to know more about Art Therapy?
https://www.baat.org/About-Art-Therapy
Dramatherapy
Introducing Kate Richardson, Dramatherapist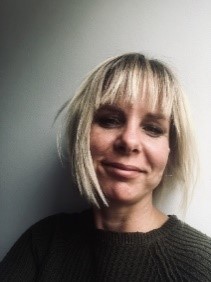 Suffering from mental health issues can have a significant impact on a person's identity.  Being placed on an inpatient unit, which could be described as an institutional and sterile environment (bearing in mind you are away from your familiar environment and away from your family and friends) can also have a negative impact on a person's sense of self.
As a dramatherapist my focus is on inviting patients to reflect upon their personal identity as well as celebrating cultural diversity.  This is through the medium of working creatively with music, craft, storytelling, art, culture from around the world.
The aim is to encourage clients to make connections with others as well as develop a stronger relationship with their own individual sense of self.
My most recent project is called 'A Place of Safety'. All six older people's wards were invited to engage in the project and all wards accepted.
The project consisted of a 'group dramatherapy workshop' on each ward which contained the following elements: museum object handling, group discussion on the topic of safety and engaging in a creative activity.
During the creative activity each ward produced a poem which was created collaboratively with patients and staff.  At the end of each workshop there was an invitation for group members to continue with the creative work independently and that this could be in any medium.
Some patients created paintings, illustrations, willow lanterns and bunting.  All art works and poems have been submitted to The Beaney Museum and were included in an exhibition in Spring 2022 exploring mental health and asylums throughout time (A Place of Safety – Canterbury Museums & Galleries). The work sat alongside work produced by professional artists.
All group members (patients and staff) were invited to provide feedback.
Engagement: 38 patients and 18 staff members in total took part in the project.  In the comments section of the form patients expressed how they found the session interesting and intriguing:
"I was wondering where it was going to lead".
Both staff and patients commented on the opportunity the project provided to think about the past:
"it gave patients the chance to reminisce on past times" and "bring back to me my ex-mariner days at Ramsgate harbour".
Connections: On the subject of connections with other group members, 82% agreed that the workshop allowed space for this.  Staff commented that people:
"worked together, combined ideas, acknowledged others""

"It provided an opportunity for group members to socialise and participate.  The collaborative aspect gave the group the chance to contribute without adding pressure"
Inclusion: The feedback forms documented that 96% of participants felt included. A theme which emerged from the staff feedback was around clients taking part who 'don't usually take part':
"engaged them all well. Even a patient that never participates joined in today."
Making art: Patients expressed that making art generated enjoyable and happy feelings:
"made me feel good, however I'm not feeling 100% up to it"  and "happy and less bored".
Being part of 'A Place of Safety' exhibition at The Beaney: The majority of feedback regarding The Beaney exhibition from the patients was positive, patients felt 'good' about this aspect of the project.  Some even went as far as to say they felt proud:
"very proud, quite amazing"

"I feel overwhelmed and overjoyed it's being exhibited"

"It makes me happy that a piece I contributed will be displayed"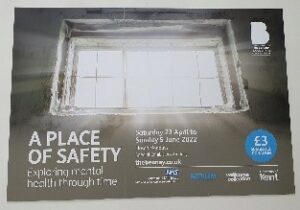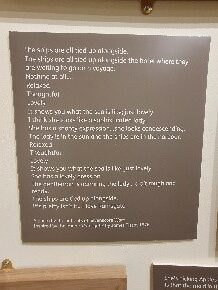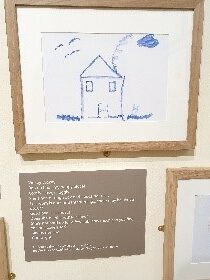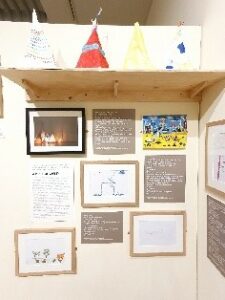 Want to know more about Dramatherapy?
Music Therapy
Introducing Cathy Richards: Music Therapist: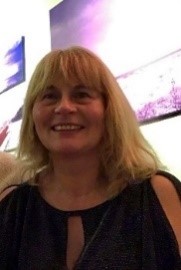 Catherine Richards is a HCPC Registered Music Therapist with 31 years of experience of working with adults and children with learning disabilities and autism, and adults of all ages with mental health needs.  For the last 14 years, she has worked at Kent and Medway NHS and Social Care Partnership Trust (KMPT) on mental health wards for older adults.
Catherine facilitates music therapy groups and 1:1 sessions. The groups are open to anyone on the ward, and are often attended by most of the patients.  Patients are able to engage as much or as little as they would like.  Interventions offered include singing, improvising using percussion instruments, listening to music chosen by patients, and discussion related to the interventions and any memories or issues brought up.  1:1 sessions give patients the opportunity to engage if they find talking difficult, feel isolated and unable to engage in other therapies, or want to explore difficult issues in more depth.  Catherine has also engaged with many other services and funders in order to set up a project giving all ward staff, students and volunteers the opportunity to create personal playlists for patients so that they can have access to music which is significant to them. These can then be used on the ward to help with relaxation, motivation, connection with others, and to improve their general wellbeing.
Catherine often works closely with other AHPs – mainly Physiotherapists and Occupational Therapists, on the wards.  She has provided live music to help with exercise sessions run by physiotherapists, and run groups together with OT's.  OTs have also played an important role in setting up, increasing awareness, and providing staff training and support for the playlist project.  She feels that AHPs have an important role to play in patients' treatment on the wards, maintaining or reconnecting with a sense of "who they are" as well as their diagnosis and the issues around their admission and discharge, and helping to improve their general physical and mental wellbeing.
In a recent Trust audit of a ward music therapy group, patients reported the following benefits: improved mood, communication and self-expression, feeling connected to others, and feeling more relaxed, confident, alert and hopeful. They also felt more in touch with their feelings – sometimes sad ones, but mainly positive ones.
Catherine is also the editor and a contributor to a book entitled: "Living Well with Dementia through Music – a resource book for activities providers and care staff".
Want to know more about Music Therapy?
Other useful links:
---
AHPs in focus: July 2022
Paramedics…..so much more than ambulance drivers!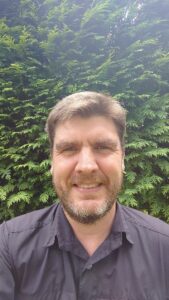 Andy Sharman began his NHS career in 1999 as an Ambulance Care Assistant, qualifying as an Ambulance Technician in 2001, a Paramedic in 2006 and a Specialist Paramedic in 2010. In 2014 his career took a different direction when he stepped away from clinical practice into a number of national and regional leadership roles.  He is now the Paramedic Workforce Programme Lead for NHS Health Education England working across the South East.
Launched by the College of Paramedics, the first ever International Paramedic Day will take place on 8 July 2022 to recognise and celebrate the work of the paramedics and first responders around the world, but everyone knows what a paramedic is right….?
Maybe…!
Paramedics are one of the 15 Allied Health Professionals and first became registered health care professionals in 2001.
Traditionally paramedics were predominantly found working in NHS ambulance services as they are trained in all aspects of out-of-hospital emergency care, ranging from acute problems such as cardiac arrest, strokes, spinal injuries and major trauma, to urgent problems such as minor illnesses and injuries.
According to NHS Digital Data (Feb. 2022) 85% of the registered paramedic workforce working in the NHS across the South East are still employed within the region's three NHS Ambulance Services (South East Coast Ambulance Service, South Central Ambulance Service and Isle of Wight Ambulance Service), but 10% now work within Primary Care and 5% work within Acute and Community NHS Trusts. However, you will also find paramedics working in the Private, Voluntary and Health and Justice Sectors across the region.
Paramedics, they're just ambulance drivers, right…?
Wrong!
Paramedics are so much more than just ambulance drivers! The paramedic profession has evolved from being a provider of emergency treatment and transportation to a provider of mobile healthcare. Paramedics undertake full clinical assessments and make decisions regarding the care provided to patients, and this means they don't always "drive" people to hospital!
As a result of this evolution, paramedics can now be found working as core members of multi-professional teams in a wide variety of settings including GP practices, minor injury units, urgent care centres, walk-in centres, accident and emergency departments, community and mental health settings, telehealth and telecare services. They are also found working in the armed forces, in expedition medicine, the film and TV industry (as location medics), as well as in the remote and offshore sectors.
Not just Clinical
Paramedics don't just work in clinical patient facing roles. They can also be found working in Strategic, Research, Education and Leadership roles. This might be in Clinical or Educational Commissioning, Professional Bodies, Higher Education Institutes, Charities, or Arm's length bodies such as NHS England or NHS Health Education England.
If a paramedic is not working in a clinical patient facing role, this means they cannot remain registered as a paramedic right….?
Wrong!
Like all other AHPs (with the exception of Osteopaths who are regulated by the General Osteopathic Council), Paramedics are regulated by the Health and Care Professions Council (HCPC).  As the regulator, the HCPC set the Standards of Proficiency for each profession that they regulate. As a paramedic registrant, they state
"You must meet all the standards of proficiency to register with us and meet the standards relevant to your scope of practice to stay registered with us"
Scope of Practice is the key phrase here. According to the HCPC
"Your scope of practice is the area or areas of your profession in which you have the knowledge, skills and experience to practise lawfully, safely and effectively, in a way that meets our standards and does not pose any danger to the public or yourself"
They go on to explain that they recognise that a registrant's scope of practice will change over time because of specialisation in a certain area, or with a particular client group or a movement in to roles in management, education or research. Importantly, the HCPC also acknowledge that a paramedic's particular scope of practice may mean that they are unable to continue to demonstrate that they meet all of the standards that apply to the whole of their profession, but explain:
"As long as you make sure that you are practicing safely and effectively within your given scope of practice and do not practise in the areas where you are not proficient to do so, this will not be a problem"
They expand this to explain that if a paramedic wants to move outside of their scope of practice (and one might argue if they also wanted to return to a scope of practice they haven't worked within for a while), they should be certain that they are capable of working lawfully, safely and effectively. This means that a paramedic must exercise personal judgement by undertaking any necessary training or gaining experience, before moving into a new area of practice.
The HCPC fully acknowledge that paramedics now work in a multitude of different settings, but in their Standards of Proficiency for Paramedics they state that
"As an autonomous professional, you need to make informed, reasoned decisions about your practice to ensure that you meet the standards that apply to you. This includes seeking advice and support from education providers, employers, colleagues, professional bodies, unions and others to ensure that the wellbeing of service users is safeguarded at all times. So long as you do this and can justify your decisions if asked to, it is very unlikely that you will not meet our standards."
Celebrating the Paramedic workforce
So, on the first ever "International Paramedic Day", let us celebrate the dedication and commitment of the paramedic and first responder workforce across the South East. Let us applaud the fantastic patient care they always strive to provide in very difficult and challenging circumstances. Let us reflect on the incredible journey of evolution that the paramedic profession has undertaken over the past 21 years and acknowledge that that paramedics are now core members of the multi-professional workforce in multiple settings, and most importantly let us remember that they are so much more than just ambulance drivers!
---
AHPs in focus: May 2022 – Podiatry Service in East Sussex Healthcare Trust
Our Podiatry Service within East Sussex Healthcare Trust, provides holistic management of foot and ankle conditions including for those patients whose limbs are at risk of foot ulceration or amputation.  The profession has  moved away from the long held  traditional  expectations of the public and other health professions that we "just cut nails".
We have a team of expert specialist and consultant podiatrists, podiatry assistants, apprentices are supported by a great team of administrative staff.  East Sussex Healthcare Trust in collaboration with Brighton University, were instrumental in training the first apprentice podiatrist nationally and are continuing to recruit a new cohort on a yearly basis. Routes to becoming a Podiatrist include BSc and MSc podiatric medicine degree, and now apprenticeships too.
Our caseload of patients encompasses a diverse range of people of all ages, and our services are important in keeping people mobile and active
Our Podiatrists work within teams that provide care for patients who have: –
Significant morbidities that put their limbs at risk of ulceration or hospitalisation. These patients will be on a Long term pathway of care to prevent ulceration, provide ongoing wound care, assessment and maintenance of the high-risk foot
Musculoskeletal foot, ankle conditions and lower limb problems pertaining to the foot and ankle. This involves the assessment, diagnosis and management of foot and ankle condition. Podiatrists within this team work closely with Orthopaedic and Physiotherapy teams to help improve the quality of life for patients
We work alongside and with the Joint Community Rehabilitation Team to help prevent falls
We carry out surgical procedures under local anaesthetic to resolve painful toenail conditions to help patients resume work, school and social activities.

Our Podiatrists are part of a friendly, supportive, professional team, and are fully supported to develop professional skills and areas of special clinical interest. Podiatrist can also apply for post graduate university funding for individual masters modules as part of  professional development.
One of our lead podiatrists in the "at risk foot" is Anna Edleston who undertakes a specialist integrated MDT diabetes clinic, working alongside GP's, pharmacists, psychologists, dieticians, and diabetes specialist nurses. A typical day for her involves: –
A holistic review of the patient
Medicines optimisation with her pharmacy colleague
Addressing any well-being and lifestyle factors that may impact on their diabetes
Referrals onto other colleagues within the team and other external providers
Addressing any immediate foot issues and screening to offer individualised care
Training and educating other primary care team members around foot screening
Research and audits to further develop the service
Another aspect of our service is to  aim to prevent hospital admissions and reduce the need for amputation. With the recruitment of a Consultant Podiatrist in 2016 and a change in diabetes pathways, our amputation rate in East Sussex reduced by 38% and the pathways of care for the diabetic foot were adopted and implemented by other Trusts throughout the Southeast.
Our Podiatry Nail Surgery Pathway allows the podiatrist performs minor surgical procedures under local anaesthetic to correct a variety of painful toenail conditions. This prevents ongoing infections and greatly improves the patient's quality of life, this in turn helps the patient resume or increase their activity levels and general wellbeing. It has the additional benefits to the patient and NHS: –
Prevents unnecessary referrals to orthopaedics
Prevents increased patient attendance at GP surgeries
Reduces antibiotic prescribing
Reduces possible sepsis if infection increases
Our Podiatry Musculoskeletal Service Pathway aims to identify, diagnose and manage mostly painful conditions affecting the foot and ankle such as osteoarthritis or tendon disorders. Examination includes symptom and medical history, neurological and joint examination, postural and movement analysis. Treatments include self-help advice and reassurance, therapeutic exercise, physical therapies, foot orthoses, injection therapies and education surrounding lifestyle factors and onward referrals to appropriate medical specialties.
In the last 2 years we have moved to telephone assessments for some of these patients to reduce the waiting times experienced by this caseload. This has allowed us to develop new ways of working and self care leaflets to inform and help patients manage many conditions and these can be found at:
www.esht.nhs.uk/service/podiatry/patient-information-leaflets/
We have been trailblazers and have recruited to Podiatry Apprenticeships:
Over the last 3 years we have recruited annually to a Podiatry Apprentice. Role with our first apprentice due to qualify in the summer of  2022.
Once they have applied and had a successful interview, they are then employed for the period of the apprenticeship with East Sussex Health Care trust (ESHT) and undertake study at University of Brighton (UoB).
It is a developmental role and they work towards successful completion of a degree in podiatry and recognition by the Health Care Professions Council (HCPC) as an AHP Podiatrist.. The apprentice Podiatry programme combines and integrates both academic and work-based learning through close collaboration between employers and education providers.    This will include working in clinic and community care settings and delivering direct person-centred care in order to gain a wide appreciation of many health and care contexts enabling them  to fulfil all the requirements of the BSc Podiatry programme. . When not at university, they work within the service as a podiatry assistant.
Below is our first apprentice Natasha discussing her reasons for applying for an apprenticeship:
Why did I choose the apprenticeship?

Basically, I loved my job as a Footcare Assistant and I wanted to progress in this area. I wanted the apprenticeship for two main reasons. Firstly, the team I work with are great have a diverse range of knowledge in all areas of podiatry and I've found so far that I get a lot more hands on experience with these experts than most of my cohort who are studying podiatry as a degree. The team at ESHT have been so supportive and I do believe that I would not have done so well in my first year, if it weren't for the continuing support of my colleagues. The second reason I chose the apprenticeship was that I did not want to stop working for three years whilst studying. The apprenticeship course, even though it is hard work and requires me to stay on top of time management, allows me to have what I feel is the perfect work-life-study balance for me to still provide for my family and to be able to still spend time with my family without having to juggle university assignments, a job to support my son and to still be able to spend time with the family while he is still small.  Basically, it was a fantastic opportunity and I'm grateful that I got the place so that I could further my carer while being a mum.
The main differences between the university course and the apprenticeship?
So far, from what I've seen from the rest of my uni cohort, I have gained more real life experience in the area of podiatry. As working as a FCA first and during holidays coming back to work, I have managed to work more clinical hours with experts in different areas, who are always happy to answer my daft questions. I've witnessed more surgeries, diabetic foot clinics, general clinics and musculoskeletal clinics compared to the rest of my cohort. So when I am in lectures being taught the background knowledge, I find myself thinking, "oh, so that's why we do things like this," rather than wondering why certain things are relevant. It's like knowing the what the puzzle picture is going to be before you complete it.
---
AHPs in focus: April 2022 – Orthoptist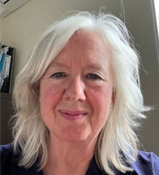 Joy has been the Lead Orthoptist based at the Sussex Eye Hospital Brighton for the past 22 years. As well as Lead Orthoptist she was the Lead Clinical Tutor for Orthoptic undergraduate students attending clinical placements from Liverpool and Sheffield University, handing over that role in 2019, but temporarily covering maternity leave.
Joy is keen to develop care pathways which are multidisciplinary, which improve communication between clinicians/healthcare providers and service users, and which improve the patient's experience of the service.
The Orthoptist's core skills are in diagnosing and treating patients with a wide variety of Ocular motility disorders. The job role of any Orthoptist varies depending on the healthcare setting you are based in, the opportunities to diversify and many have extended roles.
Orthoptists and neurology services
The Orthoptic team at the Sussex Eye Hospital have always had close links with the Neuro service but our links strengthened when one of the Neurologists with a specialist interest in Neuro–ophthalmology asked to hold their clinics in the Orthoptic department. We gained funding for dedicated Neuro-orthoptic clinics supporting the neurologist helping to investigate, diagnose and manage patients with a wide range of neurological conditions. This has led to a development of joint Neurologist/Orthoptist clinics dedicated to patients with IIH (Idiopathic Intracranial Hypertension)  and Myasthenia Gravis (MG).
MG is an auto immune fatiguing condition which may affect the eyes and vision only, ocular MG, or may have these in combination with general signs. The prevalence in the UK is approximately 15 in 100,000.  Patients can have a variety of problems affecting their vision, double vision being one of the most symptomatic. We can help by using prisms to control the double vision whilst waiting for stability or resolution of the ocular imbalance.
I am the orthoptist responsible for the MG clinics. I review all patients attending the MG clinics prior to them being seen by the neurologist and my role is being developed to monitor 'stable' myasthenic patients. The drive for this is to help with the capacity issues for patient appointments for neurology. The drive was also to develop a service which would enhance the care we provide to our patients.  I also wanted to develop my skills and demonstrate the value an Orthoptist can bring to a multi-disciplinary team and to the management of this cohort of patients. I enjoy being able to see the same patients, being a point of contact for them and helping to enhance their care pathway.
We have had very positive feedback from patients who enjoy the convenience of being seen by the Orthoptist and neurologist in the same care setting, and by the ease of communication between clinicians and patient.
For further info about Orthoptics visit the British and Irish Orthoptic Society (BIOS) website: www.orthoptics.org.uk
For more information about Myasthenia Gravis: www.myaware.org
---
AHPs in focus: March – 2022 – Prioritising Mums on Mother's Day
A new integrated service between Physiotherapy and Maternity Services at Frimley Health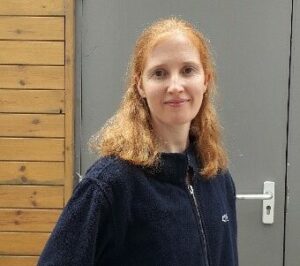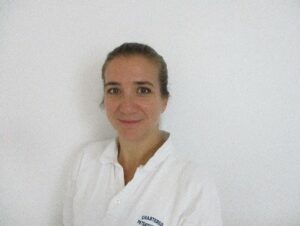 Jenny Sheppard                                                                      Catherine Ross
Jenny Sheppard and Catherine Ross are Advanced Physiotherapy Practitioners (APP) in Pelvic Health at Frimley Health NHS Foundation Trust. They are jointly responsible for the development of the Perinatal Pelvic Health Service (PPHS) within Frimley ICS. Advanced Physiotherapy Practitioners are highly skilled members of the team who provide advanced clinical practice, leadership, education, and research.
Perinatal pelvic health services
The NHS Long Term Plan committed to improve access to postnatal physiotherapy to support women who need it to recover from birth and that all women will have access to multidisciplinary pelvic health clinics and pathways across England by 31 March 2024.
Further, in July 2020, the Independent Medicines and Medical Devices Safety Review recommended that "Conservative measures must be offered to women before surgery. We have heard that specialist pelvic floor physiotherapy cannot match the current demand. The service commissioner should identify gaps in the workforce… A co-ordinated strategy can then be developed to remedy the gap."
Perinatal Pelvic Health Services (PPHS) will lead local delivery of our ambition to improve the prevention, identification, and treatment of 'mild to moderate' pelvic floor dysfunction following birth, and ultimately reduce the number of women living with pelvic floor dysfunction postnatally and in later life.
In England 14 Early Implementer Systems (EIS), including Frimley ICS, have been selected to test and develop this model.
What we hope to achieve
The overarching responsibilities of PPHS are to:
Embed evidence-based practice in antenatal, intrapartum and postnatal care to prevent and mitigate pelvic floor dysfunction resulting from pregnancy and childbirth.
Improve the rate of identification of pelvic floor issues antenatally and postnatally.
Ensure timely access to NICE-recommended treatment for common pelvic health issues antenatally and postnatally.
Our progress so far
We began with MDT and service user engagement in July 2021, including large focus groups, clinical team meetings, training sessions of Midwives, GPs, Consultants, Physiotherapists and Health Visitors.
We have also met with community partners including the leisure sector and ethnic minority groups.
We have begun upskilling maternity team members with virtual training last Autumn & we will now join annual update training.
We have recorded education & exercise patient resource videos for our maternity website to help and advice during pregnancy and the postnatal period, and we are now working on publicising this as well as recording translations into 7 of the Trusts most spoken languages.
We are working closely with maternity services and now have pelvic health physiotherapy associate practitioners in our acute hospital postnatal ward areas.
In addition our community midwifery teams have now introduced a pelvic health risk assessment into their booking, 28 week and day 10 post birth appointments. This pelvic health risk assessment not only identifies women with symptoms of pelvic floor dysfunction, such as urinary or faecal incontinence or prolapse, but also identifies those at risk of pelvic floor dysfunction in the future. Those with 1 or more risk factors identified are invited into a new physio-led pelvic health workshop, to empower women to prevent pelvic floor dysfunction during pregnancy and post birth.
We have developed a new PPHS pathway, providing clear & streamlined access for women in pregnancy and until 12 months post birth. This includes a PPHS landing page, pathway, and referral form within the primary care DXS system to aid decision making.
Our next steps are to evaluate our progress as we launch our postnatal surveys to gain feedback about service users experiences.
---
AHPs in focus: February 2022 – operating department practitioner (ODP)
History of ODP's and the profession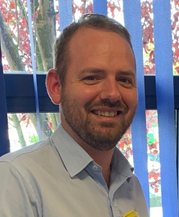 Kris Birney is an Operating Department Practitioner (ODP) and holds the role of Lead Theatre Practitioner for Practice Development and Education, as well as Interim Chair of the Kent and Medway ODP Workforce Working Group. Kris is based at Maidstone and Tunbridge Wells NHS trust, where he is responsible for the practice development, Education and governance of the operating theatres, supporting both students and staff education, and clinical practice to promote safe and compassionate care to our patients.
Understanding the Profession
Operating Department Practitioners are highly skilled members of the team who care for and support patients during their operative procedure. The Operating Department Practitioner works predominantly (but not solely) behind the doors of theatres which is why many people are unaware of the role. Their work consists of providing expert care in the operating departments when patients undergo surgical procedures. This consist of 3 interconnected phases of the patient's journey.
Anaesthetics – supporting and assisting the anaesthetist to provide safe anaesthesia and analgesia during the peri operative journey and responding appropriately and quickly to intraoperative changes.
Scrub – supporting and assisting the surgeons with instrumentation during surgery whilst taking accountability for surgical instruments and additional items that enter the sterile field such as swabs and sutures.
Recovery – overseeing the immediate care of a patient post operatively, maintaining airway support, pain management and observations during the emergence phase of anaesthesia
Alongside these roles ODP's are often part of hospital Cardiac arrest and Trauma Teams, to provide support to anaesthetist for airway management and Intra and Extra Hospital transport of critically unwell patients.
Operating Department Practitioner's, study to degree level and require a good understanding of anatomy and physiology, disease, asepsis and infection control, and surgical safety, alongside the ability to be adaptable and responsive with a wide range of advance medical technology.
All though professional registration with the HCPC was only gained after years of hard work and effort in 2004 and joining the NHS England and Wales AHP family in 2017, the role can trace back its origins in a variety of guises back to the early days of surgery in the 19th Century.
During the last few years with the COVID -19 Pandemic the skills, knowledge and adaptability of the ODP has been truly recognised outside of the operating theatre. It came as no surprise to the profession and those that work most closely with us that ODPs played a significant role in the NHS response to the global pandemic both within and outside of the natural hospital setting. From vaccination centres to being redeployed to critical care units, helping establish the Nightingale Hospitals, or creating additional critical care capacity in operating departments. This has not only fuelled an ambition of some ODPs to routinely expand their practice into critical care but also alerted critical care leaders to the value that ODPs can add to their specialty (CODP 2021).
The limitations and belief of a lack of skills outside of theatres is continuously being diminished as other areas recognised the non-technical, management and leadership skills ODP's gain and develop throughout their career, with more opportunities opening up to act in clinical and operational management roles through out the NHS utilising the adaptivity and problem-solving mentality that is embedded in to the profession.
Opportunities continue to expand with Post graduate education qualifications and advance practice careers
Promoting patient safety and care
At the heart of an ODP is the responsibility we have to look after someone at their most vulnerable, acting as the patients advocate and making sure that everything that the patient needs is available, maintaining their dignity and their wishes and beliefs are respected at all times.
As part of a core team looking after a patient in theatre all staff work to high standards to prevent patient harm in a highly complex and risky area. Many patients may not remember us or even see us during their time in the operating theatre but our skills are integral to their perioperative journey.
Further information
Further information about the history of ODP's and the profession can be found on the College of Operating Department Practitioners website and the Unison website
---
AHPs in focus: February 2022 – Occupational Therapy and Apprenticeships in Social Care
In this blog, Jane Miller (Occupational Therapist) showcases the vital role of Occupational Therapists (OTs) in Adult Social Care, including the responsibility to support and encourage the next generation of OTs. Jane's student, Maddie Thomson, describes what an apprenticeship placement at Kent County Council has meant to her.
This month the blog is shared by Jane Miller (Occupational Therapist) and Maddie Thomson (Occupational Therapy apprenticeship student), who share their insights of Occupational Therapy in the sphere of Adult Social Care. Jane is Principal Occupational Therapist at Kent County Council and Maddie is a student at the University of Brighton.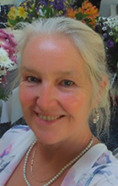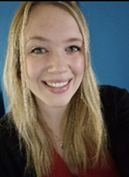 From Left: Jane Miller, Principal OT, KCC and Maddie Thomson OT student, University of Brighton
The role of Principal Occupational Therapist
Occupational Therapists are the only members of the Allied Health Professional family to be employed by local authorities such as Kent County Council, but I am very proud to represent this most valued and significant part of the workforce. I give professional oversight to the Integrated Community Equipment Service (ICES) and digital contracts, ensure high professional standards are maintained in the OT workforce, and generally get involved in all strategic development meetings which take place around current practise, pressures and future ways of working. I also chair a number of County forums (such as moving and handling practise), and I develop, run and mentor the OT apprentice program in Social Care.
We are equally struggling with the current pressures around recruitment and retention of staff and I am delighted to be part of the wider AHP workforce strategy network in South East England to ensure that the voice of Social Care gets heard at more strategic discussions. The role our Occupational Therapists play in Social Care is absolutely critical to promoting people's independence, wellbeing and quality of life, supporting them to be less reliant on ongoing care, and giving them the equipment and adaptations they need to  have more control  and dignity in their lives. This is an essential part of the wider AHP workforce required now and in the future.
Contributing to the workforce of the future
We have recently been engaged with the student expansion program in Kent, creating more opportunities for diverse/leadership and research placements for OT students. We aim to support the ongoing training programs and enhance the future workforce to meet the increasing demands on our services.  I am currently supporting a second year OT student on a leadership placement, which has been a refreshing experience, having not taken students for at least 15 years.
AHP Student Voice
My name is Maddie and I am an Occupational Therapy student with the University of Brighton. I am studying via the apprenticeship route. I am currently undertaking a leadership placement with Kent County Council for my diverse placement.
During the placement I have attended lots of managerial meetings which have been both operational and strategic, and have helped me gain an understanding of the role of OT managers within Social Care. I have also had the opportunity to gain some clinical experience. I have found this blended approach useful because it has helped me to see how decisions are made and how they affect those working on the front line. Therefore, I have been able to gain a different perspective and experience to the conventional, client facing placement. It has also helped me feel more empathetic towards managers as it has shown me how difficult it can be to make decisions which affect the workforce. Overall, I am finding my placement with Kent County Council to be a very valuable experience in which I am learning lots.
National Apprenticeship Week
OT Apprenticeship placements take place in many different provider settings, with Adult Social Care making an important contribution. National Apprenticeship week runs this year from 7-11 February. For further information see  National Apprenticeship Week 2022 – RCOT and National Apprenticeship Week 2022 – GOV.UK (www.gov.uk)
There are also a variety of Allied Health Professions apprenticeships available in the South East within NHS providers, recognising the valuable contribution of apprenticeships as part of the NHS workforce and the system's capacity to grow our own to continue to support our patients. To find out more about AHP apprenticeships see https://haso.skillsforhealth.org.uk/?s=ahp&type=site
---
AHPs in focus: January 2022 – Back to school – Teaching health and education staff Makaton to help children thrive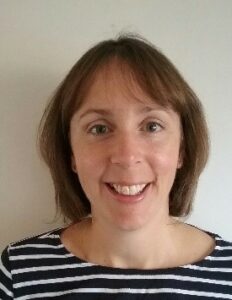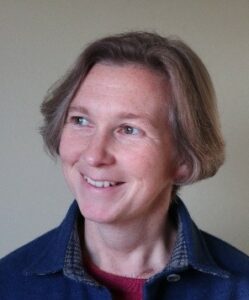 In this blog, Anna Nisbet and Kathryn Martin share their insights on the role of AHPs supporting children to successfully communicate using Makaton, showcasing the meaningful impact of Speech and Language Therapy on children and young people's therapy outcomes and quality of life.
Anna Nisbet and Kathryn Martin are both Paediatric Speech and Language Therapists and hold the role of Clinical Leads for Augmentative and Alternative Communication (AAC).  Anna is based in the West Locality of Kent Community Health NHS Foundation Trust (KCHFT) and Kathryn in the East.  They work alongside families and educational settings, supporting children to successfully communicate when there is very limited or no spoken language.  Anna and Kathryn are registered Makaton tutors.
What is Makaton? 
It has been great to see the use of signs in the limelight with Rose Ayling-Ellis winning Strictly Come Dancing in 2021.  Rose uses British Sign Language (BSL), which is a language in its own right.  Many Makaton signs are taken from BSL but are used alongside spoken language and generally only the key words within sentences are signed.  The Makaton programme also recognises the importance of symbols in its programme.  The use of Makaton has many benefits including giving individuals a means to communicate and supports understanding.  Makaton is often used to support the communication of people with learning difficulties.
The role of the Speech and Language Therapist
We are Makaton advocates and offer opportunities for informal and formal training.  For example, offering bespoke training for Occupational Therapists and Physiotherapists.  We have also worked with Anna Weinel, Speech and Language Therapist with the Adult Learning Disability Team, to offer Makaton Taster sessions to, for example, the dental service and KCHFT reception staff.  In partnership with the Kent and Medway Communication and Assistive Technology Team (KM CAT), we are filming an online session that will be going onto KCHFT's The Pod (Augmentative and Alternative Communication (AAC) | Kent Community Health NHS Foundation Trust (kentcht.nhs.uk)) where a set of core Makaton signs will be taught.
Makaton Friendly is a partnership program between the Makaton charity and different sectors of the community such as libraries, GP surgeries, small businesses and schools to make organisations and community spaces more accessible to Makaton users.  Prior to the pandemic, Canterbury was aiming to become the first Makaton Friendly City.  As part of this, KCHFT is working towards becoming a Makaton Friendly Trust.
What we do
We know that if you are learning a new language then you are going to be much more successful if you can learn and practice your emerging skills with at least one other person and even better, if you can go to a country that speaks that language and immerse yourself in it.  The same is true with Makaton.  Consequently, much of our focus is on how we can support others so that when a child is having a snack at nursery, reading a story at home or walking into a health clinic reception then there is someone who 'speaks their language'.  Someone who is providing additional visual information and slowing down their speech.
The patient's voice
We know how valued Makaton training is with positive feedback around how it can be used to help others as well as being fun.  We also see a look of delight on some of our children faces when they realise you are using Makaton with them and ultimately leads to a far more successful communication exchange.  By using Makaton, we are increasing a child's ability to be included in the world around them.
Want to know more?
Don't be afraid to give Makaton a go!   Even just using a small selection of Makaton signs and natural gestures (e.g. a wave for hello/bye) can make a huge difference to your interaction with people with whom there is a communication barrier. You can find out more about Makaton at the following websites:
Please feel free to get in touch with Anna and Kathryn via kentchft.ctprofessionalleads@nhs.net
---
AHPs in focus: December 2021 – Dietetics in Oncology

In this blog, Mhairi Donald shares her insights as an AHP supporting patients along their cancer journey. She showcases the Sussex Cancer Centre foodbank initiative, which she instigated to support people affected by cancer during the COVID pandemic, as well as the cookery skills workshops and specialist cookbooks she has developed.
Mhairi has been a Consultant Oncology Dietitian at the Sussex Cancer Centre for the last 13 years, providing expert face to face and telehealth dietetic support for people affected by cancer from diagnosis, prehabilitation and treatment through to survivorship and palliative care.
She is passionate about, and dedicated to, the provision of dietary advice, nutrition counselling and the treatment of the nutritional impact symptoms. Nutritional status plays a significant role in supporting the efficacy of cancer treatment and quality of life throughout the cancer journey.
Mhairi Donald, Consultant Oncology Dietitian
Supporting patients through the COVID pandemic – the Foodbank initiative
The conditions for cancer patients during the lockdown were challenging and those having treatment were regarded as clinically extremely vulnerable and were told to strictly shield, with many of them only leaving their house for treatment. During this time some patients found getting any and the right food very challenging. Treatment for cancer can change a person's appetite, the taste of food and even the texture, so finding the right food can be difficult.  In addition, reduced support from friends and family who were unable to deliver shopping, cook and eat together resulted in food insecurity for many patients managing cancer. Other patients found themselves in food poverty unable to work because of their illness or because of reduced household income as family members were furloughed or lost their jobs. With the support of Macmillan, I lead a Foodbank initiative to support patients coming to the Sussex Cancer centre for treatment. I collaborated with FareShare and a local support group Brighton Together to provide  food supplies, fresh and non-perishable from the repurposed café area of the centre. At the height of the pandemic, I offered over 75 different kinds of foods and to date I have provided over 1500 food packages and recipes, often personalised to meet the patient's specific dietary needs and home circumstances. One patient having treatment for ovarian cancer said "It has been a tremendous relief to receive good, helpful, essential food from Mhairi's stock. It is a lifeline for patients like myself who are going through chemotherapy. It has been like a great weight being lifted off my shoulders" another said "Such a big help in hard times. The foodbank was great. I've lost hardly any weight!"
So successful, the Foodbank initiative has now become a permanent feature of our cafe at the Macmillan centre and continues to provide parcels to any of our patients who need them.
Cookery Skills Workshops launch
I believe that providing practical tools for patients and their families is a key component to support changing nutritional and dietary behaviours. In collaboration with our Eat Well Be Well manager, I launched the cookery skills workshops. Using healthy recipes and fresh ingredients, the workshops give people the skills and confidence to cook healthy and nourishing meals and snacks. Paused during COVID, workshops resumed in September 2021 and feedback has been even more positive because of the interaction and sharing of experiences which so many patients missed during the COVID period. One patient summed up her experiences –"it was such a lovely event to attend and I've learned a lot, plus gained confidence in an area I really lacked it."
Across December, I have been running a Christmas edition workshop– creating alternatives to traditional Christmas recipes so people affected by cancer can enjoy food over the festive period.
My cookbooks for people affected by cancer
My dedication to create bespoke and practical solutions for people having trouble eating, led to publication of my cookbooks; "Every Mouthful Counts" and "Whizz it up" and a new cookbook, currently in publication, designed for patients with advanced cancers – "Don't ask me what I'm eating". The books are designed to provide information on how cancer and its treatment can affect what people are able to eat and give practical tips on dealing with the side effects. Now in their third edition they are available to buy via the Sussex Cancer website www.sussexcancerfund.co.uk .
National and professional impacts
I am a longstanding and active committee member of the British Dietetic Association Oncology Specialist Group and collaborate with Nutrition and Diet Resources UK (NDR-UK) to develop resources to support cancer patients including a series of booklets on oncology and palliative care. During lockdown we continued our work, meeting virtually to create the latest booklet in the series – "How do I have a Nourishing Plant based Diet?" providing information on how to safely follow a plant-based diet throughout the cancer journey. All leaflets are available via the NDR-UK website www.ndr-uk.org
Mentoring the next generation of dietitians
Because good nutrition in oncology can help treatment efficacy and quality of life it's important to support the next generation of specialised oncology dietitians. While face to face teaching and sharing of knowledge and experience has been challenging during lockdown, as part of my involvement with the oncology specialist group of the British Dietetic Association, we developed a course on Nutrition and Cancer for new dietitians or for those with an interest in cancer. This has since been adapted to run online. This tier 1 course is on-going and any dietitians who would like to learn more about nutrition and cancer can sign up!
---
AHPs in focus: November 2021 – Long COVID
In this blog, Emma Tucker and Karen West share their insights on the role of AHPs supporting patients with Long COVID, showcasing their contribution to COVID rehabilitation and the positive patient outcomes achieved by meaningful collaboration across Allied Health Professionals (AHPs) in Oxfordshire and Hampshire.
What is Long COVID?
Long COVID describes the presence of on going symptoms from an acute episode of COVID for more than 12 weeks. The World health Organisation published this definition in October 2021 following a Delphi paper consulting both patients and clinicians involved in care.
"Post COVID-19 condition occurs in individuals with a history of probable or confirmed SARSCoV-2 infection, usually 3 months from the onset of COVID-19 with symptoms that last for at least 2 months and cannot be explained by an alternative diagnosis. Common symptoms include fatigue, shortness of breath, cognitive dysfunction but also others* and generally have an impact on everyday functioning. Symptoms may be new onset following initial recovery from an acute COVID-19 episode or persist from the initial illness. Symptoms may also fluctuate or relapse over time." World Health Organisation 6 October 2021.
NHS England funding was provided nationally to enable the establishment of Post COVID assessment clinics in December 2020 with further funding agreed in June 2021 for rehabilitation pathways. In Oxfordshire we identified the need to codesign existing services for the potential influx in patients requiring rehabilitation within the community setting.
What we thought would happen
Emma: We were asked to 'think outside the box' and develop already existing services and enable collaboration to provide a Post COVID Rehabilitation Service. I imagined I would be utilising previous skills of managing a large Pulmonary Rehabilitation Service and experience of the acute intensive care unit setting and outreach care to provide a seamless community based rehabilitation programme for patients discharged from hospital with ongoing rehabilitation and respiratory needs.
Karen: I expressed an interest in a post developing services for Long COVID in December 2020 following allocation of funds from NHS England. Within four weeks we had established the pathway and the first patients had been referred. I identified that I needed to develop my skills in fatigue management and refresh my respiratory skills after many years of working in a generalist community role.
What is actually happening
Although specialist respiratory knowledge forms a small part of what we are offering the services have evolved to offer so much more. AHP's have an inner drive to meet demand and expectations and we did just that. Physiotherapists, Occupational Therapists with specialism in ME and chronic fatigue syndrome, Speech and Language Therapy, Dieticians, Psychological Therapies Service (IAPT) colleagues have all collaborated to deliver a personalised approach to managing the ever-growing list of symptoms of Long COVID. We have refined our skills in the management of fatigue, breathing pattern and autonomic disorders.  Services are being delivered in clinics, homes, via digital means, workshops, 1:1 sessions, group work and regular multidisciplinary team meetings to discuss ongoing cases and problem solve together.
The AHP voice
The AHP voice has never been stronger. Long COVID has enabled a platform for many AHP's experiencing Long COVID themselves, the ability to enhance and develop research, promote guidance, enabling an integrated and collaborative approach to managing this new phenomenon.
Our patients' voice
Watch this eight-minute mini-documentary about the Oxfordshire Long COVID Service, run jointly by OUH and Oxford Health NHS Foundation Trust. The film features specialists from the two trusts, as well as a patient who has benefited from the service:

Emma Tucker is a Physiotherapist and post COVID Rehabilitation Coordinator for Oxford Health NHS Foundation Trust. She has 20 years experience working in long term respiratory conditions, particularly COPD management and Pulmonary Rehabilitation. Emma has previously spent 5 years working within the intensive care and post ICU follow up and rehabilitation environment. Her current role is across the Post COVID assessment service and leading and coordinating the rehabilitation pathway – an evolving role with the need to change and adapt daily.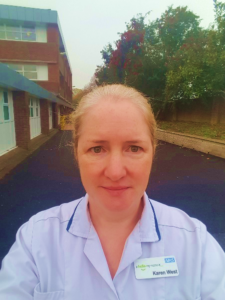 Karen West is a Physiotherapist and Lead AHP for Long COVID in South East Hampshire, working closely with colleagues from Southern Health Foundation Trust and the Hampshire and Isle of Wight Integrated Care Service.
Introducing three new AHP Clinical Fellows at NHS England and NHS Improvement South East
This year NHS England and NHS Improvement, in partnership with the Faculty of Medical Leadership and Management (FMLM), launched the inaugural NHS Regional Fellow Scheme. For the first time this allowed aspiring AHP leaders to join their medical, dentistry and pharmaceutical colleagues in experiencing system leadership, transformation and service improvement as part of a one-year secondment, based within NHS regional teams across England.
In the South East region, three of the five successful candidates are AHPs: Pilar Bustamante, Kenny (Kehinde) Yinka-Adebisi and Zoe Rothery.  All three Clinical Fellows are working with Sara Bolton (South East Regional Chief AHP) whose knowledge and expertise will support them to develop strategic understanding of the health system and advance their leadership skills, whilst they engage in a range of developmental and educational activities, managed by FMLM.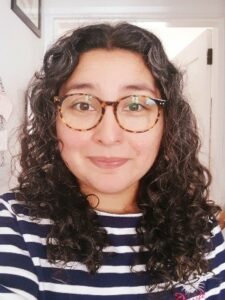 Pilar Bustamante   
Pilar is Clinical Lead Physiotherapist in Learning Disabilities and Physiotherapy Professional Lead for adult services at Kent Community Health NHS Foundation Trust. Her focus during this secondment will be supporting the work towards MSK and Elective recovery as well as helping embed AHP leadership within the South East region.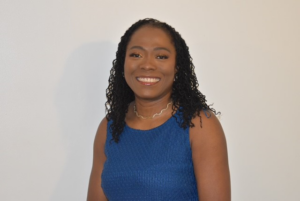 Kehinde Yinka-Adebisi
Kenny is an Advanced Physiotherapy Practitioner and Independent Prescriber in Orthopaedics, also at Kent Community Health NHS Foundation Trust. Her project during the secondment will be supporting the work towards Pulmonary Rehabilitation (PR) service delivery, establishing network for PR and accreditation of PR services in South East region.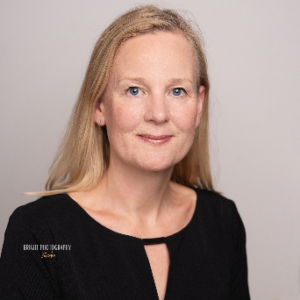 Zoe Rothery
Zoe works as a Specialist Neurological Physiotherapist at Sussex Rehabilitation Centre, part of University Hospitals Sussex NHS Foundation Trust. Her project focus will be community rehabilitation services recovery and transformation.