Peter's Story
Across the South East region, seven Transforming Care Partnerships (TCPs) are leading the way to improve the lives for people with a learning disability, autism or both.
A cornerstone of achieving this is safely and successfully discharging inpatients into appropriate community settings. Good progress has already been made moving people with learning disabilities and/or autism in to more appropriate accommodation for their needs, working with patients and their families.
Watch our film about how we transformed care for Peter from Hampshire, taking him out of hospital to live, supported by carers, independently.
New accommodation means independent living for local people with learning disabilities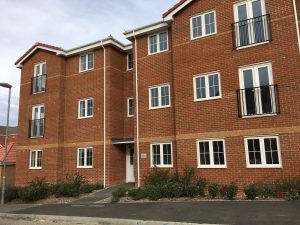 People from the Isle of Wight with learning disabilities and/or autism will soon be moving out of residential care homes in to 12 brand new flats specially built for them near Newport.
As part of NHS England's transforming care programme, which aims to get people with learning disabilities out of institutions and into the community, £1.9million has been spent building Brooklime House, which will enable the residents to live independently with support.
A further three flats, that can accommodate up to seven people with learning disabilities and/or autism, are also now available in a refurbished property in Sandown.
It means some people with learning disabilities and autism will be able to return home to the island after previously living in residential care homes as far away as Cornwall and Wales.
Sue Lightfoot, Head of Commissioning, Mental Health, Learning Disability & Dementia at the Isle of Wight Integrated Care Board (ICB) said:  "We are just making the final adjustments to the Brooklime House flats and looking forward to the first residents moving in in January.
"The flats are part of a new housing development in a great location near to Newport town centre and the accommodation in Sandown is even closer to local facilities.  We are keen to encourage the new residents to become part of the local community and in Sandown the parish council is helping us with this.
"The residents are a mix of ages and have different needs and they will all have a tailored package of care to provide them with the support they need."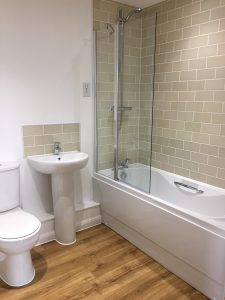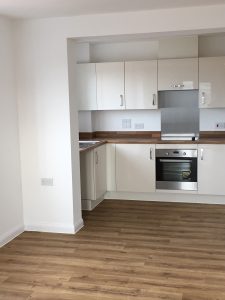 The one and two bedroomed flats at Brooklime House are situated on three floors with the ground floor flats able to be adapted for residents with disabilities, if needed.  Residents will have a long term tenancy with the Isle of Wight Council as landlord for the property.
The transforming care programme means fewer people with learning disabilities and/or autism will need to go into hospital for their care – sometimes many miles from home –  because suitable accommodation will be provided in the community.  The NHS is working with local councils across the country to implement the changes.
Laura Gaudion, Strategic Commissioning Manager (Adult Social Care) at Isle of Wight Council said: "Adult Social Care has been working closely with colleagues in the ICB to ensure that the right people are identified and subsequently supported to live in these new flats. This is an intrinsic part of our Care Close to Home Strategy and we are delighted that the individuals identified will be able to lives as full members of their local community with dignity, safety and joy."