Additional information for transitional certified organisations only
The Information Standard quality mark
Organisations that are certified under the former assessment and certification scheme are entitled to use the Information Standard Quality mark on any products that have been created using their certified process. Once this quality mark has been added to a product it can remain on that product for up to 3 years or until the date of next review, whichever is the sooner.
This quality mark provides assurance of the quality of their internal processes for producing information.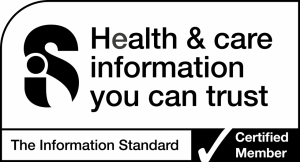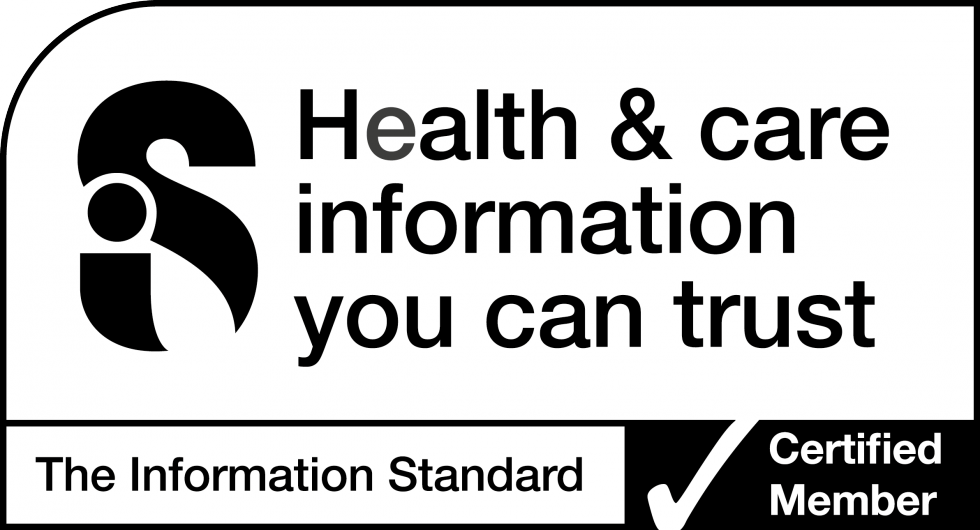 The Information Standard quality mark assures that the organisation has undergone an assessment under the former assessment and certification scheme. The quality mark is not allowed to be added to any new products after 31 July 2019 when all certification will end.  When products carrying the mark are reviewed after this date the quality mark should be removed and should have been removed from all products by 31st July 2022.
To see a list of organisations that are certified during the transitional period, please see the certified members' page.
Website Liability Statement
Certified organisations may find it helpful to see the required liability statement relating to any website content and use of the quality mark (logo). You should add this statement to your webpages:
[Your organisation name] shall hold responsibility for the accuracy of the information they publish and NHS England have no responsibility whatsoever for costs, losses or direct or indirect damages or costs arising from inaccuracy of information or omissions in information published on the website on behalf of [your organisation name].
In addition, where the logo is used on the website, there must also be a disclaimer making clear that user-generated information is excluded from the scope of certification: weblogs, forums and personal experience – except where personal experience content has been produced through a systematic process of validation.