Attending a Board meeting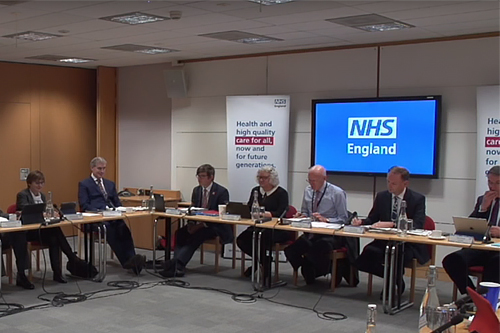 The NHS England and Improvement Boards are committed to openness and transparency, and conduct as much of their business as possible in a session which the public can join to observe.
In line with government guidance regarding the COVID-19 pandemic, the NHS England and NHS Improvement Board meeting on the 24 June 2021 will be held virtually. Members of the public, media and other interested parties will be able to watch a live video stream of the Board meeting.