Posts by Aimee Robson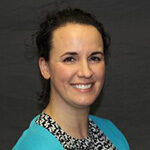 Aimee Robson is the Deputy Director of Personalised Care (clinical, workforce & quality) in NHS England and Improvement.
A physiotherapist by profession, Aimee has held clinical, non-clinical, local and national roles.
Throughout her career, Aimee has championed the use of evidence-based medicine and quality improvement to deliver and continuously improve optimal and equitable healthcare for people, populations and systems. Recent work includes within a national role as Allied Health Profession (AHP) Clinical Advisor at NHS Improvement and regional implementation role in Getting It Right First Time (GIRFT) national programme. A data geek at heart and with a love for improvement science, Aimee is passionate about supporting the healthcare workforce to demonstrate its transformative value and potential, to patients, services and organisations.