Posts by Alison O'Sullivan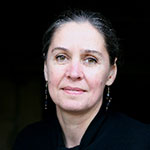 Alison began her career as a social worker assistant in inner-city Derby in 1973, trained at Bradford University, qualifying in 1978 and then worked in Bradford for many years. She was fortunate to have experience working with all groups of people and in many different parts of this diverse district. As she moved into senior roles in social services, partnership working became a strong feature and she was seconded as joint commissioner for older people with the Area Health Authority as well as holding assistant director roles for adults. Alison was director of social services for Bradford for four years and left in 2006 to go as director for children and young people to Kirklees. She retired from this role in April 2016.
Alison was active in the Association of Directors of Children's Services (ADCS) from its inception supporting regional work to share best practice and drive improvement. She represented Yorkshire and Humberside on the National Council for ADCS and was elected vice president in 2014 becoming president for the year from April 2015. This was a huge privilege and enabled her to engage in national policy shaping and give advice on behalf of directors of children's services to government departments and others. She has a long track record of engagement in national policy work from the Marmot Review in 2008 to Future in Mind in 2016.
Alison has acted as a champion for children at a local and national level with particular emphasis on empowering children to directly influence policy and practice. Alison pressed for better support for care leavers and mental health of young people as specific issues during her Presidential year. Since retirement Alison has been a member of the advisory board for the Children's Commissioner, Co-Chair and support to the Expert Group improving mental health for children in care, together with advice and consultancy roles.