Posts by Alistair Burns, CBE FRCP, FRCPsych, MD, MPhil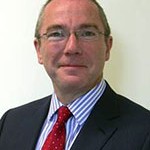 Alistair Burns is Professor of Old Age Psychiatry at The University of Manchester and an Honorary Consultant Old Age Psychiatrist in the Greater Manchester Mental Health NHS Foundation Trust. He is the National Clinical Director for Dementia and Older People's Mental Health at NHS England and NHS Improvement.
He graduated in medicine from Glasgow University in 1980, training in psychiatry at the Maudsley Hospital and Institute of Psychiatry in London. He became the Foundation Chair of Old Age Psychiatry in The University of Manchester in 1992, where he has variously been Head of the Division of Psychiatry and a Vice Dean in the Faculty of Medical and Human Sciences, with responsibility for liaison within the NHS. He set up the Memory Clinic in Manchester and helped establish the old age liaison psychiatry service at Wythenshawe Hospital. He is a Past President of the International Psychogeriatric Association.
He was Editor of the International Journal of Geriatric Psychiatry for twenty years, (retiring in 2017) and is on the Editorial Boards of the British Journal of Psychiatry and International Psychogeriatrics. His research and clinical interests are in mental health problems of older people, particularly dementia and Alzheimer's disease. He has published over 300 papers and 25 books.
He was made an honorary fellow of the Royal College of Psychiatrists in 2016, received the lifetime achievement award from their old age Faculty in 2015 and was awarded the CBE in 2016 for contributions to health and social care, in particular dementia.