Posts by Amanda Begley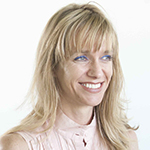 Dr Amanda Begley is Director of Innovation and Implementation at UCLPartners. She supports work across the organisation by building partnerships and expertise to deliver innovation at scale for patient and population benefit.
Most recently Amanda co-wrote the national guidelines for Clinical Commissioning Groups on their duty to promote innovation, on behalf of NHS England. She also currently works part time as a GSK Fellow, supporting the generation of collaborative solutions between pharma, academia and the NHS to achieve even greater outcomes for patients.
Following an educational psychology PhD, Amanda joined the NHS as an Assistant and Trainee Clinical Psychologist. She has worked as a commissioner and senior manager across primary, community and secondary care, and has led the implementation of policy. Before joining UCLPartners, Amanda worked as Head of Innovation at NHS London.