Posts by Andrew Carter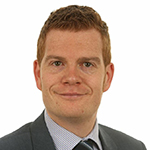 Andrew Carter is the Stockton-on-Tees Integrated Personal Commissioning Communications Workstream Lead.
He is an experienced public sector governance and communications officer who has worked in local government, central government and the NHS.
Andrew has worked in the NHS for five years in varying roles including for acute providers, primary care trusts and currently for Hartlepool and Stockton-on-Tees Clinical Commissioning Group.