Posts by Andy Whitfield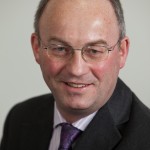 Dr Andy Whitfield is Chair and Clinical Lead of NHS North East Hampshire and Farnham Clinical Commissioning Group.
He has been a GP for 24 years after completing his medical degree at Sheffield University in 1985. Andy was initially a partner in a GP training practice in Surrey before leaving in 2004 to take over a GP practice in Farnborough, Hampshire.
He has been involved in commissioning of one form or another since the existence of primary care groups around 14 years ago.
Andy is passionate about ensuring patients have access to the most appropriate care in the most appropriate place.