Posts by Brad Gudger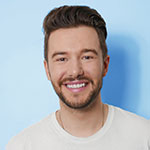 Brad Gudger is a member of the NHS Youth Forum.
Diagnosed with Leukaemia in 2013, Brad has extensive experience of NHS services for more than 6 years.
A champion of youth voice and co-design, he has volunteered for various organisations and has worked extensively to advocate on behalf of young people.
His experience includes advising the APPG for Young People with Cancer on various policy changes, petitioning the government to offer more support to young cancer survivors and he has spoken in Parliament numerous times about patient experience.
Brad has been an international advocate for young people as well, working with organisations such as Youth Cancer Europe and being a Young Technical Advisor for a World Health Organisation & Public Health England Collaborating Centre.
Brad founded his own charity in 2018, called Alike. Alike has been created to combat isolation amongst people with cancer using a new digital peer support platform and UK wide peer support groups.
In July 2019, he received a Diana Award for his services to young people and the cancer community.