Posts by Carol Elliott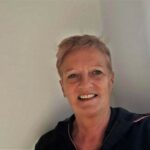 Carol Elliott is the SeaFit Programme Manager. She has worked extensively in the Voluntary and Community sector in the UK, as well as spending 9 years overseas in Uganda, Mozambique, Tanzania and Cambodia. Much of her work has focused on health and well-being, education strategies, mitigating loneliness and poverty, specialising in collaborative partnerships, dementia support, and strategic development.
She also spent 2 years as a volunteer with Voluntary Services Overseas in Cambodia's Ministry of Education, as a Management Advisor providing strategic advice and training Central Government Planning Department to manage the change process of decentralised planning mechanisms and developed the Capacity Building Working Group within the Directorate of General Education. She has a Masters Degree in management and her dissertation focused on effectively managing change in the workplace, one of her greatest passions is helping others to fulfil their full potential.