Posts by Caroline Lecko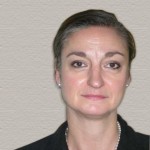 Caroline Lecko is Patient Safety Lead at NHS England.
Caroline has led on nutrition and patient safety since joining the National Patient Safety Agency (NPSA) in 2006 and has subsequently transferred to the patient safety team within the NHS England. Caroline currently leads on projects related to nutrition and hydration, pressure ulcer prevention and primary care.
Since 2006, Caroline has worked on a range of national and international projects to raise awareness of the importance of good nutritional care to prevent avoidable harm to patients and service users.
These projects have included the development of the Hydration Best Practice Tool for Healthcare, the 10 Key Characteristics of Nutritional Care Factsheets and the Dysphagia Diet Food Descriptors.
Caroline has used her interest in social movement methodology to design and deliver two national Nutrition and Hydration Patient Safety focused weeks and is currently working the National Association of Care Catering and Hospital Caterers Association on the plans for Nutrition and Hydration Week 2014.
Caroline has also been involved in many national policy and advisory groups including the development of the Care Quality Commissions Outcome 5 'Meeting Nutritional Needs' standards, Department of Health Nutrition Action Plan, Parliamentary Hydration Forum and recently the Malnutrition Task Force.