Posts by Caroline Pollington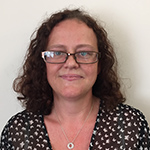 Caroline is Lead Nurse for Sutton Homes of Care.
Caroline graduated from Southampton University as a nurse in 2001, following undergraduate study in anatomy and biology. Her career to date has been within acute neurosciences, both neurology and neurosurgery, having performed a variety of roles, including ward-based junior, senior nurse, clinical nurse specialist and departmental staff educational lead.
Caroline's joint passions for neurosciences and education led to post-graduate qualifications in these areas, and she is a NMC-registered nurse teacher. She recently completed a Darzi fellowship, which has enhanced her leadership capabilities.
Caroline believes in individual empowerment to achieve greatness and that, by giving health professionals the right skills, knowledge and support, they can have a huge impact on both individuals and systems.