Posts by Carolyn Piper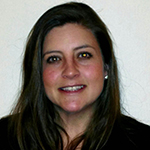 Carolyn Piper is North Central London STP's Programme Manager for Dementia.
Over the past few months she has been working with NHS England to identify, evaluate and share best practice in dementia and older people's mental health care in North Central London.
Carolyn works with providers, commissioners, clinicians, people living with dementia, carers and the voluntary sector across the STP.