Posts by Catherine Walshe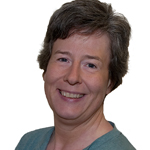 Catherine Walshe is Professor of Palliative Care at the International Observatory on End of Life Care at Lancaster University.
Catherine has a background in palliative care nursing, working in the NHS for many years, including haematology at the Royal Cornwall Hospitals NHS Trust, HIV care for Brighton and Sussex University Hospitals NHS Trust, and then a number of community roles in District Nursing in Brighton and Hove, and as a Community Macmillan Nurse in Worcestershire Health and Care NHS Trust.
Her research draws from this practice background, exploring ways of providing palliative care more effectively.
Catherine is Editor-in-Chief of the journal Palliative Medicine, and a board member of the European Association of Palliative Care. She tweets as @cewalshe