Posts by Charles Greenough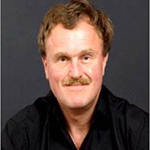 Charles Greenough qualified as a doctor from Queens' College, Cambridge and University College Hospital, London. He trained as an orthopaedic surgeon at the Royal Free Hospital, London and the Royal National Orthopaedic Hospital, Stanmore. Specialist spinal training was also undertaken at the Royal Adelaide Hospital, South Australia.
He is also a Consultant Spinal Surgeon, Professor of Spinal Studies at the University of Durham and undertakes lecturing work in the U.K and Internationally. He is Past President of the Spine Society of Europe. He is also Clinical Director of the Golden Jubilee Regional Spinal Cord Injuries Centre at the James Cook University Hospital, Middlesbrough.
In his previous role as National Clinical Director for Spinal Disorders in April 2013 – March 2016 his vision was to promote a seamless care pathway for patients with low back pain or sciatica across the NHS to reduce long term disability and multiple ineffective therapies. He is currently chair of the Improving Spinal Care Project, NHS England. The project aims to implement the National Back Pain and Radicular Pain Pathway, and to give effect to spinal surgery networks.
Principal research interests have been spinal trauma, spinal cord injury and low back pain.
Hobbies include fell walking and family life.