Posts by Claire Murdoch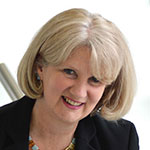 Claire Murdoch is NHS England's National Mental Health Director.
She has been a registered mental health nurse for 34 years, and joined NHS England in April 2016.
She is also Chief Executive of Central and North West London NHS Foundation Trust. With a wealth of clinical and leadership experience she is leading delivery of the national mental health programme.