Posts by Colette Brown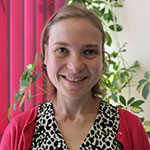 Colette Brown is the Social Prescribing Coordinator for Southmead Development Trust in Bristol and for SPEAR (Social Prescribing for Equality and Resilience).
SPEAR is a partnership of community anchor organisations in Bristol working together to address the health inequalities in low-income areas of the city. Together they use an assets-based approach to health and wellbeing, using social prescribing link workers based in GP practices.
Each SPEAR partner (Knowle West Healthy Living Centre, Southmead Development Trust, Wellspring Healthy Living Centre and The Care Forum) is embedded in and trusted by their local community.
Email: colettebrown@southmead.org
Web: www.spearbristol.org