Posts by David Fearnley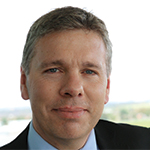 Dr David Fearnley was appointed Consultant Forensic Psychiatrist in 2001, at Ashworth Hospital, one of three high security hospitals in England.
He was appointed Medical Director for Mersey Care NHS Trust in 2005, where he was also seconded as Medical Director for Calderstones Partnership NHS Foundation Trust (May 2015-July 2016).
A former Psychiatrist of the Year (2009) by the Inaugural Royal College of Psychiatrists, David also received the Healthcare Financial Management Association (in association with the Academy of Royal Colleges) 'Working with Finance – Clinician of the Year' award (2013).
He was named in HSJs "100 Clinical Leaders List" (2015) as Mersey Care Trust's driving force behind an international partnership with The Risk Authority, Stanford, and Lockton insurance brokers to manage and predict risk in mental health.
In 2016, David was appointed Associate National Clinical Director for Secure Mental Health and Chair of the Adult Secure Clinical Reference Group, NHS England.