Posts by David Graham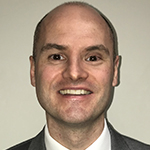 David Graham is a Consultant Gastroenterologist at University College Hospital, London.
He has a specialist interest in Barrett's oesophagus, oesophago-gastric cancer, endoscopic imaging technologies and interventional endoscopy.
David is part of the expert committee devising the BSG guidelines for the management of the pre-malignant and early malignant lesions of the stomach and is part of an international research collaboration looking at ways to improve the early detection of gastric cancer.