Posts by Dr Andy Mitchell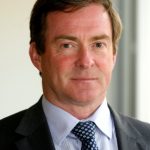 Dr Mitchell qualified from Guys Hospital in 1980 and was appointed to his first consultant post as a general paediatrician in 1990.
His early years were spent in the Armed Services. As Joint Service Clinical Director he was responsible for widely distributed paediatric services, and for world wide intensive care retrieval of sick children. He remains a civilian adviser to the Defence Medical Services. In 1995 he was appointed as consultant paediatrician and clinical director in Basingstoke, and continued in clinical management roles for ten years.
He contributed to the development of an integrated service for children with expansion of specialist care into the community and consultant delivered ambulatory services, recognised by the Modernisation Agency as the 'Total Approach'. In 1997 he established the Central South Coast Paediatric Intensive Care network and subsequently chaired through seven years of development. He has been clinical lead for the Hampshire & Isle of Wight Maternity and Children's Network, worked with the DH on collaborative policy development, and both the MA and CSIP as a national clinical network lead offering advice to SHAs and PCTs on network development. He has undertaken many service reviews, and has been appointed as a member of the National Clinical Advisory Team. In 2006 he accepted a new challenge as Associate Medical Director at Great Ormond Street, during which time he facilitated the London children's pathway group as part of the NHS Next Steps review. He has co-chaired the London Clinical Advisory Group, and co-directed the Healthcare for London Children's project.
In April 2009 he was appointed Medical Director, NHS London. He has been closely involved with the reconfiguration of stroke, trauma, cardiovascular pathology and specialist paediatric services, and has recently launched a programme of change designed to introduce seven day and 24/7 services. He leads on service quality across London, and has significant experience of supporting failing organizations. He established and chairs London's Clinical Senate. In September 2012, The National Commissioning Board appointed Dr Mitchell to be the Regional Medical Director for London. He also continues with his part time general paediatric practice.