Posts by Dr Anne Rainsberry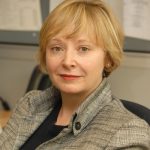 Dr Anne Rainsberry is the NHS England, Regional Director for London.
She leads the region in its work to improve health across the capital, ensuring high quality care for every Londoner and working to make London the healthiest global city in the world.
She oversees £16bn health spend across the capital.
Anne joined NHS England from NHS London where she was Deputy Chief Executive and an executive member of the Board for 6 years. She has worked in the NHS for 30 years. During this time she has undertaken senior leadership roles at local, regional and national levels.
Anne has operated at Board level since 1995. She joined the Department of Health in 2001 as Director of Development for the South East Regional Office and then moving to lead this agenda across the South of England.