Posts by Dr Anthea Mowat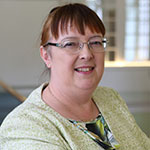 Dr Anthea Mowat is Chair of the BMA Representative Body, one of three elected Chief Officers, and is the lead for Equality and Inclusion, as well as for Education, Training and Workforce.
She is an associate specialist in anaesthesia and chronic pain management at Pilgrim Hospital, Boston, which is part of United Lincolnshire Hospitals Trust (ULHT).
Born in Newcastle, she completed her medical training in Aberdeen, and her anaesthetic training in Aberdeen and Inverness.
Anthea has been Involved in SAS Grade representation locally since 1993 and nationally since 2002.
She was Chair of the Trust Local Negotiating Committee 2007-2014 and Trust SAS Clinical Tutor since 2009, looking after 190 SAS staff.
She is a member of the AAGBI SAS committee and was honoured to be awarded AAGBI Pask Certificate in 2009, and BMA Association Medal in 2010.
Anthea lectures nationally on appraisal, on job planning and on SAS issues.