Posts by Dr Berge Balian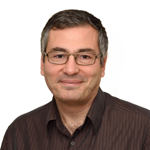 Dr Berge Balian has been a full time GP in a large semi-rural practice in Somerset with approximately 11,000 patients for the past 20 years, having completed his medical training at St Thomas's Hospital in London.
Berge has a career long interest in medical politics and has been a representative of the South Somerset GP practices on the Somerset Local Medical Committee (LMC) for the whole of his GP career – including a period as Chair of the LMC. He has been Associate Medical Director for Primary Care at Yeovil District Hospital NHS Foundation Trust since 2013 and was elected to the role of Chair of the Symphony Programme Board in April 2015.