Posts by Dr Daniel Holman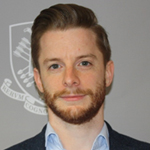 Dr Daniel Holman is a Research Fellow in the Department of Sociological Studies at the University of Sheffield. He is currently researching inequalities in chronic diseases, and how they are patterned according to combinations of socioeconomic factors, age, gender and ethnicity (so-called 'intersectionality'), and how this patterning is shaped by experiences across the life course.
Previously, he worked on a European project on extending working lives, particularly on the relationships between health, age management, pensions and retirement.