Posts by Dr David Paynton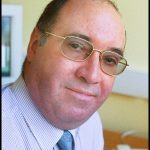 David Paynton qualified in 1975 going into General Practice in 1981. He was a full time GP in Bath Lodge Practice, Southampton before stepping into the corporate world of the PCT in 2005.
As a full time principle, he was a past chair of the Wessex Faculty of the RCGP, chaired a local Multifund, an Out of Hours Cooperative as well as being a founder member of the GP Wessex Educational Trust and was a past GP tutor.
Moving into the PCT as Chair of the Professional Executive, he became interim director of provider (community) services before moving into a Commissioning role before leaving in 2010.
He has continued in part time clinical practice and is still working in an inner city practice in Southampton.
He was appointed as National Clinical Lead for the RCGP Centre for Commissioning in 2012 and is also the clinical lead for Out of Hospital care for Southampton CCG piloting self-management.
He was nominated as a Fellow of the RCGP in 1994, took a business degree in 2005 at Solent University and was awarded an MBE in 2009 for services to health care.