Posts by Dr Emma Whicher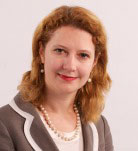 Dr Emma Whicher has worked for South West & St George's Mental Health Trust as a consultant psychiatrist in addictions since 2006 and was appointed as Medical Director in 2012.
She has held a number of specialist roles in the community drug and alcohol teams in Richmond and Kingston, as well as working in the Rowan and Heather patient wards at Springfield University Hospital.
Emma studied medicine at Cambridge University and St Mary's Imperial College, London.
She worked as a junior doctor in Australia and was a psychiatry trainee in Leeds before moving to the Trust.
As Medical Director her focus is the quality of care delivered to service users and their families, she is also the Trust's Responsible Officer for the revalidation doctors. Her clinical practice remains within the Trust's addiction services.
She is also the Clinical Lead for Healthy London Partnership's Mental Health Crisis Care Programme.