Posts by Dr Graham Jackson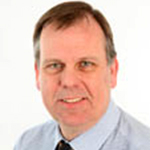 Dr Graham Jackson is GP Principal and Clinical Chair of Aylesbury Vale CCG and has worked within Buckinghamshire continually since 1988.
He became a partner at Whitehill Surgery in 1991 and still thoroughly enjoys the challenge that primary care provides.
In 1994 he brought together a group of local colleagues to found AYDDOC, an Out of Hours GP co-operative, of which he was Medical Manager for 10 years. He has been an LMC (Local Medical Committee) member since 1995.
From 1992 to 2003 he was a Hospital Practitioner in Psychiatry and Chaired Neurolink (a national board of mental health experts providing educational material) for several years.
Dr Jackson has been involved in health service provision in Buckinghamshire for a number of years having previously been Managing Director of Bucks Urgent Care and former chair of Vale Health (a GP Provider company).
He remains a member of the Formulary Management Group for Bucks, and has joined the CCG Development Group with NHS England, and is a member of the Steering Group for the NHS Commissioning Assembly.
He is also a member of Buckinghamshire Health and Wellbeing Board and the Strategic Clinical Network oversight committee for Thames Valley.