Posts by Dr James Cusack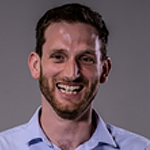 Since joining Autistica Dr James Cusack has led the development of a research strategy focused on outcomes, leading to their new vision, "a world where all autistic people and their families live a long, healthy, happy life".
Autistica has also sought to build involvement to every stage of their work, including the launch of Discover: the UK's first autism research network.
Since James joined Autistica they have also dramatically expanded their portfolio of world class research. He has successfully worked with funders and academics to influence research funding strategy to make sure community priorities and critical issues like early death in autism are on their agenda.
Prior to joining Autistica James undertook a PhD and postdoctoral research fellowship at the University of Aberdeen, and while in Scotland has worked in a range of different roles related to autism including the Scottish autism strategy.