Posts by Dr James Kingsland OBE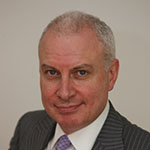 Dr James Kingsland OBE is President of the National Association Primary Care, having previously served as Chairman from 2004-08.
He is the senior partner in a nationally renowned, award winning General Practice in the North West of England and has a wealth of experience in primary care, medical education and medical politics.
James is the co-author of the new care model for the NHS, the Primary Care Home, and is now one of the two national leads for the programme.
He served as a senior GP advisor at the Department of Health to both ministers and the senior civil service from 1999-2002 and from 2009–2013.