Posts by Dr James Woollard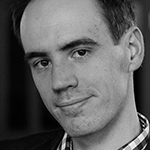 Dr James Woollard is a Clinical Leadership Fellow with Dr Geraldine Strathdee, National Clinical Director for Mental Health at NHS England.
During this Fellowship he is also working at Oxleas NHS Foundation Trust on a project to develop a Community Education Network for Looked After Children in Greenwich.
Prior to the Fellowship he was a Specialty Registrar in Child and Adolescent Psychiatry on the St Mary's Rotation, London.
He will be presenting a review of technology based interventions in Child and Adolescent Mental Health disorders at the 2014 World Congress for the International Association for Child and Adolescent Psychiatry and Allied Professions in Durban, South Africa.