Posts by Dr Juliane Kause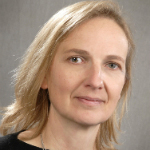 Dr Juliane Kause is the care group lead emergency care, lead consultant out of hours care and seven day services University Hospital Southampton NHS Foundation Trust.
Visiting fellow at the University of Southampton
Intensivist and General Physician with interest in service improvement, multi-professional working and recognition & treatment of acute illness.
First full time Out of Hours and Seven Day Services consulant in NHS (to date as far as we know).
Passionate Leader for Seven Day Services and Out of Hours Hospital Care.
Proactive teacher, leader, contributor and learner to the patient safety collaborative.
Research interests include rapid response systems in hospitals, Out of Hours Care Systems and Human Factors.