Posts by Dr Karen Eastman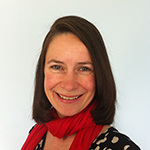 Dr Karen Eastman is a Clinical Director for NHS Horsham and Mid Sussex CCG and a GP Partner at The Brow Medical Centre in Burgess Hill, West Sussex. She also enjoys a role as a GPwSI in Pain Management.
With a passion for high quality, person centred and innovative patient care and services provided in local community settings, Karen became involved in Practice Based Commissioning in 2005 and remained active in representing frontline patient and clinician experience right through to the formation of Clinical Commissioning Groups (CCGs) in April 2013.
She is now a Clinical Director for the CCG formed of 23 GP Practices, responsible for the health and wellbeing of more than 225,000 people. She also leads the clinical input into Long Term Conditions and Planned Care for the CCG and feeds into NHS England's Person Centred Care Working Group, and is a RCGP Champion for Care and Support Planning and sits on the NHSE PAM Learning set.
Karen has been a GP for 19 years, having trained at The Royal London Hospital Medical College.