Posts by Dr Kate Ryan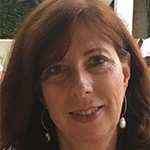 Dr Kate Ryan is presently a Consultant Haematologist at Manchester Royal Infirmary and has specialist interests in haemoglobinopathies (sickle cell and thalassaemia), other red cell disorders and general haematology.
Other roles include Chair of the Clinical Reference Group for Haemoglobinopathy Specialist Commissioning and Chair of NEQAS General Haematology Steering Group. She was Chair of the General Haematology Task Force of the British Committee for Standards in Haematology from 2006-2012.
She is interested in the standardisation of care though guidelines and quality standards and was national joint lead for the adult haemoglobinopathy peer review programme 2012-2013. She has contributed to UK guidelines in sickle cell and thalassaemia as well as other haematological disorders