Posts by Dr Martyn Diaper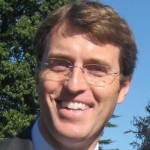 Dr Martyn Diaper is the Head of Patient Safety (Primary Care) and the chairman of the Primary Care Patient Safety Expert Group at NHS England.
Born and raised in Southampton, Martyn trained at St Thomas's Hospital and worked in the UK and Australia before settling with his wife in Winchester, where he was a GP for nearly 20 years. During that time he gained an MBA with the Open University and worked with the NHS Institute for innovation and improvement as clinical lead for patient safety.
In 2011 he trained as a Patient Safety Officer in Boston MA at the Institute of Healthcare Improvement. Martyn worked as Clinical Director for South East Hampshire ISD at Southern Health from 2013 to 2014, and later became Southern Health medical director until July 2015.
He has also worked for NHS Improving Quality as clinical lead for patient safety and commissioner development in its delivery team.