Posts by Dr Mike Prentice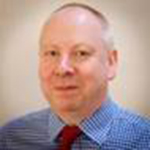 Dr Mike Prentice is interim Medical Director (North) in NHS England.
He trained as a GP in the North East and was a partner in a large practice in Gateshead for 15 years before moving into full time medical management. He has a wide range of experience including in public health; as director of a GP co-operative; a governor of a Foundation Trust and has held a range of NHS board level positions since 1999.
Mike is interested in leadership, informatics, commissioning, and quality improvement. He is the current chair of the North East Leadership Academy and independent vice Chair of the Scottish NHS Pension Board.