Posts by Dr Nadim Fazlani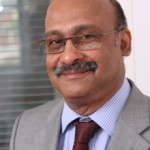 Dr Nadim Fazlani is Chair of Liverpool CCG and has been a GP in Kensington Liverpool for the past 22 years, having worked in the NHS since 1983.
A Fellow of the Royal College of General Practitioners, he was Chair of Liverpool Health Care Practice Based Consortium from 2006 – 2011 and Chair of Liverpool Central Clinical Consortium from 2011 to 2012, before being elected as Chair of Liverpool CCG.
He has also been a long standing GP trainer and an examiner for MRCGP conducted by Royal College of General Practitioners since 2004.
In addition, he is also a performance assessor for General Medical Council, a role he has undertaken since 2005.