Posts by Dr Nav Chana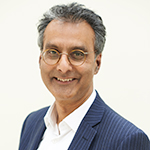 Dr Nav Chana, National PCH Clinical Director, National Association of Primary Care (NAPC).
Dr Nav Chana has served as NAPC Chair for four years and has been integral to the development and roll out of more than 200 primary care home (PCH) sites across England. He has been a GP at the Cricket Green Medical Practice in South West London for over 26 years.
Previously Nav was Clinical Adviser for Workforce Redesign for the new care models programme, Director of Education Quality for Health Education South London and Postgraduate Dean for General Practice and Community-Based Education.
Nav featured in Pulse's Power 50 list of the most influential GPs in 2018.