Posts by Dr Pete Smith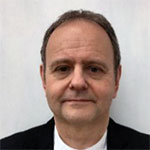 Dr Pete Smith OBE has been a GP for over 20 years in Kingston upon Thames and in 2019 he retired from the practice he set up which has been exemplary in addressing health inequalities in a deprived area.
Peter was previously Vice Chair of the Association of Independent Multifunds, helped set up one of the first multifunds and with other colleagues set up Thamesdoc, the first night rota co-operative in the London area.
He previously edited Guide to the Guidelines, the first collection of national disease management guidelines, has co-authored guidelines on inflammatory bowel disease and learning disabilities and has recently edited 'The Handbook of Primary Care Trusts'.
He was co-chair of the Self Care Forum between 2016-2019 when he stepped down for health reasons although he remains on the board.