Posts by Dr Peter Lanyon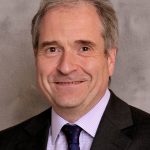 Dr Peter Lanyon is a Consultant Rheumatologist at Nottingham University Hospitals, where he provides clinical care integrated with research, including specialised rheumatology services for rarer autoimmune diseases across the East Midlands.
Peter's career path is unique for a secondary care doctor, having started training and working in General Practice. In this setting he rapidly became aware of the challenges faced by people living with Rheumatic and Musculoskeletal Diseases and saw him pursue a new career in Rheumatology. It also led to him undertaking research demonstrating a significant unmet educational need among doctors training in Primary Care.
Since 2013 he has chaired the NHS England Clinical Reference Group for Specialised Rheumatology. This team has worked tirelessly to raise the national profile of the needs of people living with rare rheumatic and musculoskeletal diseases, their access to high-cost treatments, and the delivery of their care in coordinated networks.
He brings this experience, and his unique understanding and perspective of Primary Care, to his current role as President of the British Society for Rheumatology.