Posts by Dr Richard Iles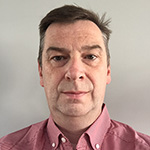 Dr Richard Iles is a consultant in Paediatric Respiratory Medicine at the Evelina London Children's Hospital.
Previously he was a consultant at Addenbrookes' Hospital in Cambridge.
He held an Honorary Lecturer post in Health Economics at the School of Medicine, Health Policy and Practice, UEA in Norwich from 2004-2010.
In 2013 he became the clinical lead for the high impact change asthma project for the East of England SCN MNCYP and is the clinical lead for National Paediatric Asthma Collaborative, NHS England, and is Clinical Advisor to the Paediatric Asthma Quality Improvement Program for the Health London Partnership.