Posts by Dr. Richard Sloan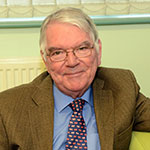 Dr. Richard Sloan MBE, MB, BS, BSc, PGC, PhD, FRCGP was a GP in Cheltenham and then in Airedale, Castleford until he retired in 2005.
He was a trainer, GP tutor, course organiser and Associate Director of Postgraduate General Practice Education (Yorkshire Deanery).
He worked as education advisor and appraisal lead for the Pontefract and Castleford and then the Wakefield District NHS Primary Care Trusts from 2004 to 2010. Since retirement he has worked for various organisations and is presently chair of Healthwatch Wakefield Ltd.