Posts by Dr Ros Taylor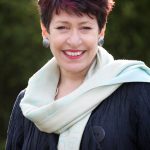 Dr Ros Taylor, MBE, is National Director for Hospice Care at Hospice UK the national charity for hospice care, which represents more than 200 hospice care organisations across the country.
Dr Taylor joined Hospice UK as National Director for Hospice Care in October 2014 and prior to that was a Trustee at the charity. Her role involves her driving the clinical agenda for hospice care at a national strategic level and promoting and supporting excellence in the end of life care sector.
Before working at Hospice UK she was Director of The Hospice of St Francis in Berkhamsted, Hertfordshire, which she joined in 1996.
Dr Taylor has more than 20 years' experience working in palliative care, including in community, hospital and hospice settings.
She has a special interest in medical education, medical humanities and 'whole person care' and has lectured widely, both nationally and internationally.