Posts by Dr Ruw Abeyratne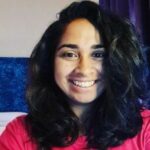 Dr Abeyratne is a consultant geriatrician and recently joined University Hospitals of Leicester as their first Director of Health Equality and Inclusion. She has a personal and special interest in workforce wellbeing and is an active member of the Midlands' Charter Board.
Dr Abeyratne has campaigned for improvements in organisational approaches to addressing discrimination and is involved in regional work to tackle inequalities in the workplace as well as being a certified health and wellness coach.