Posts by Dr Selwyn Hodge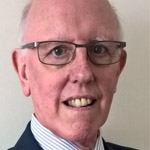 Dr Selwyn Hodge is co-Chair of the Self Care Forum.
Having trained as a research organic chemist, he qualified as a teacher and became Deputy Head of a large 11-18 comprehensive school.
Selwyn then returned to higher education, as a research fellow for a Government technical and vocational education initiative, and a lecturer in chemistry education in initial teacher training.
His next move was into local government, firstly as a schools science adviser and then Chief Education Adviser and Deputy Director of Education. During this timehe was closely involved in public health initiatives.
Later Selwyn became an inspector of schools for OFSTED.
He was previously Chair of the Royal Society for the Promotion of Health, Chair of the Royal Society for Public Health and a Board member of the National Association of Clubs for Young People. And was also Honorary Editor of the RSPH Journal Perspectives in Public Health.
Currently he is Chair of Ambition, a leading UK youth charity, and an adviser to the Public Health England Well North Programme.