Posts by Dr Stephanie Machin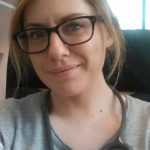 Dr Stephanie Machin is a GP at the Robin Hood Health Centre in Sutton.
She is originally from Newcastle upon Tyne, where she graduated medical school in 2010. After completing her foundation training posts at Chelsea and Westminster NHS Foundation Trust and then London North West Healthcare NHS Trust, she joined the St Helier GP Vocational Training Scheme in 2012.
Stephanie qualified as a GP in 2015 and stayed on at her training GP practice in Sutton, where she is now a salaried GP. She has a special interest in care of the elderly and mental health, and is the practice lead for palliative care.