Posts by Dr Steve Lloyd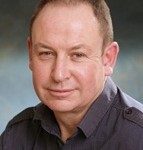 Dr Steve Lloyd sponsors the NHS England Task and Finish group on CCG Governance. He has been a GP principal in north east Derbyshire for 15 years and prior to this was a maxillofacial surgeon. He is Chair of NHS Hardwick CCG, regional clinical lead on the EMAS urgent and emergency ambulance contract and clinical lead for the National Ambulance Commissioners Group. He is also a sessional operational clinical lead for Derbyshire Health United OOH provider and in the EMAS operations centre and a council member for East Midlands Clinical Senate.
Steve Lloyd is a member of the NHS Commissioning Assembly and has been involved in a number of Working Groups, including on direct commissioning and Urgent and Emergency Care.
Outside of medicine, he was until recently a senior RAF reserve officer. He is a trustee, medical adviser and a chief expeditions leader for British Exploring Society at the Royal Geographical Society.
He is a Fellow of the Royal College of Surgeons of Edinburgh, Fellow of the Royal Geographical Society, Fellow of the Royal Asiatic Society and Member of the Royal College of GPs.